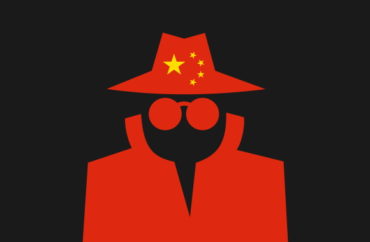 A former researcher for Beth Israel Deaconess Medical Center in Boston has pleaded guilty in federal court to lying to customs officers about smuggling cancer research to China.
In December 2019, Zaosong Zheng allegedly stole 21 vials of biological research and attempted to smuggle them out of the United States aboard a flight destined for China. According to the U.S. Department of Justice, customs officers found the vials hidden in a sock inside one of Zheng's bags, without being properly stored.
Zheng initially lied to officers about the contents of his bags, but later admitted to stealing the vials from Beth Israel, which is affiliated with Harvard University.
Zheng was fired soon after his arrest.
"Zheng stated that he intended to bring the vials to China to use them to conduct research in his own laboratory and publish the results under his own name," according to a statement from the DOJ following Zheng's arrest.
The charge for making false statements allows a sentence of up to five years in prison and a fine of $250,000. Zheng has also agreed to leave the country following his sentencing hearing, scheduled for January 6, 2021.
Zheng's guilty plea comes as DOJ continues to apprehend American-based university researchers working with China.
In June, Harvard University Chemistry Professor Charles Lieber was indicted for making false statements about his involvement with a talent recruitment program sponsored by the Chinese government. In May, Professor Simon Ang, head of the University of Arkansas High Density Electronics Center, was arrested for failing to reveal his connections to China when he applied for grants from NASA. On May 8, Dr. Xiao-Jiang Li, 63, of Emory University, was sentenced to one year of probation on a felony charge and ordered to pay $35,089 in restitution for filing false tax returns in which he failed to report at least $500,000 in income from work at Chinese universities.
"Any efforts to compromise research undermine the hard work of our faculty and staff to advance patient care," Beth Israel spokeswoman Teresa Herbert told the media on Thursday.
"We are grateful for the diligence and professionalism of federal law enforcement in this case," said Herbert.
MORE: Former Ohio State professor pleads guilty to lying about ties to China
IMAGE: M_Sur/Shutterstock
Like The College Fix on Facebook / Follow us on Twitter