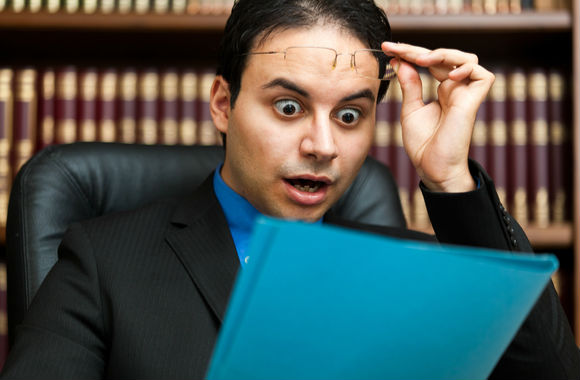 University can do it all over again if every legal challenge takes four years
One of the worst court decisions I've read came from a trial judge in New York. Now a state appeals court has issued another steaming pile of garbage.
Both decisions tell students at private colleges that they have no recourse when their institutions break their contractual promises. Both glance past relevant New York law. Both are under 10 pages long. (Perhaps the jurists were rushing to make a tee time.)
Last year Jefferson County Supreme Court Justice James McClusky ruled that Syracuse University's vague policies on "mental health" and "safety" overrode its detailed policies protecting freedom of expression for students. Hence, it could severely punish fraternity pledges for performing in crass skits in their own house, because the private videos were leaked and offended people on campus.
Just before Christmas, the First Judicial Department of the Supreme Court's Appellate Division ruled that Fordham University could invent a new procedure to deny recognition to a student group based on its viewpoint, ignoring the yearlong procedure the group followed to gain recognition.
This was a coup for the Jesuit school, which lost in trial court in 2019. Judge Nancy Bannon said at the time that Fordham's rejection of Students for Justice in Palestine – after the student government approved the club – was "arbitrary and capricious" and lacked any "rational explanation." (The university gave shifting explanations, none legal, at oral argument.)
What did the five-justice appeals panel think of Bannon's 21-page ruling? Not much – and by that, I mean they literally had little to say about it.
The three-page ruling by David Friedman, Dianne Renwick, Anil Singh, Tanya Kennedy and Martin Shulman is a masterwork of laziness and willful ignorance.
It summarily concludes that because the plaintiffs have graduated, the case is moot – four years to the day after Fordham illegally revoked their recognition – and a current student who wishes to join an SJP chapter can apply to start one at Fordham.
MORE: Judge lets Syracuse punish students for using free speech they were promised
I'll let Adam Goldstein of the Foundation for Individual Rights and Education, which filed a brief in support of the club, take it from here:
In New York, Article 78 of the New York Civil Practice Law and Rules — or just Article 78, for short — permits students to challenge decisions at private schools that are "arbitrary and capricious" or "made in violation of lawful procedure." A decision is arbitrary and capricious when it is made "without sound basis in fact." A violation of lawful procedure includes when a private university "fails to abide by its own rules." …

Fordham's determination that SJP could not be funded due to its political nature was arguably without a sound basis in fact because Fordham funded a number of political clubs. And Fordham's after-the-fact discovery of a different approval procedure functionally meant it did not abide by its own rules — at least, the ones it had given to SJP and had purported to follow from at least July 2015 until December of 2016.
The appeals court, however, simply said Judge Bannon was wrong that Fordham didn't follow its rules – seemingly ignoring the legal record and Bannon's opinion, which documented "two mutually exclusive procedures promulgated by Fordham," Goldstein says.
If Fordham can really publish two different procedures and only follow the one that censors students, that makes a mockery of Article 78's explicit purpose – to protect students in their "somewhat one-sided relationship" with the private university.
The appeals court's explanation for denying legal standing to the new student to continue the case – because he wasn't a student when SJP was first denied recognition – is no more convincing, according to Goldstein.
This is a classic case of a university violation that is "capable of repetition but evading review," an exception to normal rules for legal standing. That means Fordham could deny recognition to a club based on its views and get away with it again, considering it took four years – an entire undergraduate education – for SJP's case to be decided by an appeals court.
How the First Judicial Department came to the conclusion that "this is not a matter likely to evade judicial review," given Fordham's documented stalling tactics, is never explained. The panel simply decreed that Fordham students could "file an application for recognition of a similar club at any time."
The good news is the plaintiffs are filing an appeal with the New York Court of Appeals, the state's highest court. Palestine Legal and the Center for Constitutional Rights used quite the restraint in calling the reversal "a hasty decision short on analysis."
Since I'm not on the legal team, however, I can call the decision what it is: a steaming pile of garbage by a garbage appeals court.
MORE: Judge smacks down Fordham for blocking club recognition over viewpoint
IMAGE: Minerva Studio/Shutterstock
Like The College Fix on Facebook / Follow us on Twitter