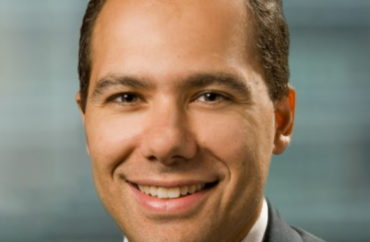 Scholar had been investigated for four months over his 'lesser black woman' tweet
Georgetown Law School has reinstated a constitutional law professor it had placed on administrative leave pending the outcome of an investigation into his tweet criticizing President Joe Biden's "affirmative action" Supreme Court nomination pick.
"It's over – going to work at @GeorgetownLaw @GUConstitution tomorrow," tweeted Constitutional law Professor Ilya Shapiro on Thursday.
Shapiro, who will work as executive director of the Georgetown Center for the Constitution, followed up with a statement a few hours later:
"I'm gratified that I'll get to do the job for which I was hired more than four months ago. I look forward to teaching and engaging in a host of activities relating to constitutional education. As befitting a Center for the Constitution, all students and participants in my programs can expect to be accorded the freedom to think and speak freely and to be treated equally: a diversity of ideas will be most welcome. Let's get to work!"
My statement on the ending of my administrative leave and resuming my duties @GeorgetownLaw @GUConstitution: pic.twitter.com/4eHNxQhPQi

— Ilya Shapiro (@ishapiro) June 2, 2022
Georgetown University media affairs officials did not immediately respond to a request from The College Fix on Thursday afternoon seeking comment.
In a statement to the Washington Examiner, Dean William Treanor said that because Shapiro sent his controversial tweet prior to his scheduled start date of employment with the law school on Feb. 1, "he was not properly subject to discipline for them."
"As a result, he can begin his work as Executive Director, and he will, subject to the Law Center's normal Office of Academic Affairs processes, be able to teach upper-class elective courses as a senior lecturer," Treanor said.
Treanor said that Shapiro would be required to undergo training on "implicit bias, cultural competence, and non-discrimination" as required of all Georgetown Law School senior staff.
"I am deeply aware of the pain this incident has given rise to in our campus community, particularly but not exclusively among our Black female students, faculty, staff, and alumni," Treanor said. "I am thankful for the involvement and commitment of so many. I know that there will be a range of feelings and concerns about this resolution, and I am respectful of those differences."
Georgetown Law had suspended Shapiro after his tweet that criticized Biden's public pledge to only nominate a Black woman to the Supreme Court to replace Justice Stephen Breyer. It was announced he had been placed on administrative leave pending the outcome of an investigation a day before he was scheduled to start at his new post.
Shapiro's now-deleted Jan. 26 series of tweets read:
"Objectively best pick for Biden is Sri Srinivasan, who is solid prog & v smart. Even has identity politics benefit of being first Asian (Indian) American. But alas doesn't fit into the latest intersectionality hierarchy so we'll get lesser black woman. Thank heaven for small favors?

Because Biden said he's only consider[ing] black women for SCOTUS, his nominee will always have an asterisk attached. Fitting that the Court takes up affirmative action next term."
After receiving backlash, Shapiro quickly released an apology.
"I regret my choice of words, which undermined my message that nobody should be discriminated against for his or her skin color," he wrote Jan. 28, but added he stands behind the original intent of his tweet.
"While it's important that a wide variety of perspectives and backgrounds be represented in the judiciary, so blatantly using identity politics in choosing Supreme Court justices is discrediting to a vital institution."
The apology was not accepted by all within the campus community.
Dean Treanor, in his announcement regarding Shapiro's suspension, stated that the scholar would be probed for whether he violated the institution's "professional conduct, non-discrimination and anti-harassment" policies.
The decision to suspend Shapiro came after Georgetown's Black Law Students Association on Jan. 28 released a statement calling on the law center to revoke his new position, along with a list of other racial justice demands.
The demand letter took issue with the "lesser black woman" portion of Shapiro's tweet, among other complaints, and argued he only deleted it and apologized after he was criticized for it.
In March, Shapiro was prevented from participating in a discussion at UC Hastings College of the Law about the recent Supreme Court vacancy. Protesters pounded on desks and shouted "Black lawyers matter," videos show. Some students held signs that read "Support Black Women," "I Am Not Lesser," and "Ketanji Brown Jackson."
In April, Brown Jackson was confirmed to the U.S. Supreme Court.
Writing in The Wall Street Journal late Thursday under the headline "My Cancel-Culture Nightmare Is Over," Shapiro noted that the whole experience has been very difficult.
"It was an experience I wouldn't wish on anyone except perhaps the instigators of the Twitter mob that launched this tempest—particularly the first few days, which were truly terrible for me and my family. Although my administrative leave was paid, the uncertainty made it a roller coaster of emotions and instability, a personal and professional purgatory," Shapiro wrote.
"…It's ironic that what got me adjudged a racist and misogynist by the illiberal mob was a tweet expressing opposition to hiring people based on race and sex. Regardless, all are invited to my Georgetown events. It's a new day."
MORE: As suspension for 'racist' tweet reaches 100-day mark, Ilya Shapiro refuses to be silenced
IMAGE: Cato Institute
Like The College Fix on Facebook / Follow us on Twitter