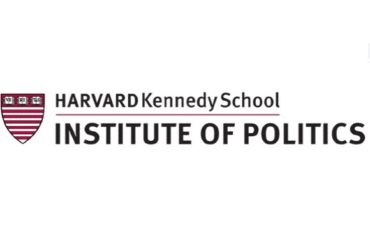 Conservatives organize to ensure their voices are heard
One of the main targets of liberal student activists at Harvard University has been the Institute of Politics and its real and potential representatives.
But now, center-right students may be able to push back with the help of an official "Conservative Coalition" at the Ivy League university's political forum.
"The IOP has become limited insofar as all of its staff are politically left of center," Grace Bannister, a leader in the group, told the student newspaper The Harvard Crimson.
"Whenever right-of-center ideas were discussed," Bannister said, "it seemed to be through the lens of helping our left-of-center peers understand them, rather than discussing ideas as they are."
Bannister did not respond to two Facebook messages from The College Fix in the past several weeks that sought more information on future plans if a particular incident inspired the creation of the coalition.
The IOP has recognized Bannister's concerns and those of conservative students on campus and praised the creation of the group.
IOP president, student Menat Bahnasy, called the coalition a "unique opportunity" and said "student and staff leadership quickly supported [the coalition] in building strategies and ultimately the Coalition."
Bahnasy did not respond to several emailed requests for comment on the coalition. She is also the president of the College Democrats on campus, according to her bio.
IOP recently removed a Republican Congresswoman
While IOP leadership has acknowledged a lack of conservative representation at the political forum, some students seem to be content with that.
Students praised Douglas Elmendorf, the dean of the Kennedy School of Government which houses the IOP, for his decision to remove New York Representative Elise Stefanik from the Institute's advisory committee.
Stefanik, a Harvard grad, had exercised her right to object to the certification of the Electoral College results.
"I was reassured that the IOP would be upholding its founding ideals and those of the country," Ryan Zhang, a former IOP student leader, said.
While Elmendorf responded to the students petitions in this case, he has also ignored other requests to prevent Trump-supporting Republicans from working or speaking on campus.
Though Elmendorf removed Stefanik, the IOP hired former Trump administration official Bonnie Glick as a Spring 2021 Fellow for the government school.
"At a place like Harvard, the student body is very talented, worldly, and curious," Glick, a USAID administrator, told The College Fix. However, Glick said, "at the same time, that same student body, often, is not interested in hearing dissenting voices from other students."
Other university leaders have appeared to ignore demands to bar former Trump officials from working at Harvard.
For example, the law school has not appeared to have publicly responded to a demand from a law student to refuse to hire Trump alumni.
Professor Emeritus Alan Dershowitz called the demand "modern McCarthyism" in a comment at the time to The Fix.
MORE: Harvard IOP names Chelsea Manning as visiting fellow
IMAGE: Institute of Politics website
Like The College Fix on Facebook / Follow us on Twitter