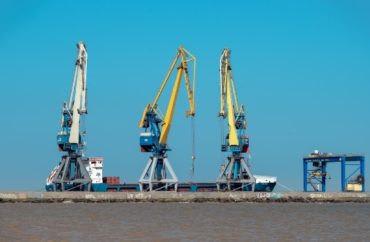 Endowment portfolio is down to two percent
Harvard University will no longer make new investments in oil, gas and coal companies, but it could take years for the full policy to take effect.
Furthermore, the Ivy League university has not answered questions about how broad the policy will be.
The College Fix reached out twice in the past two weeks to the Harvard Management Company's media email but did not hear back from the endowment managers.
The Fix asked for further details on how the new policy would roll out, how much money would be divested and if it would include pulling investments in any mutual fund that owned stock in oil and gas companies.
Harvard agreed to the changes in September, according to The Crimson.
"Given the need to decarbonize the economy and our responsibility as fiduciaries to make long-term investment decisions that support our teaching and research mission, we do not believe such investments are prudent," President Laurence Bacow wrote on September 9, according to the campus paper.
Harvard Management Company previously announced in February that it will no longer directly invest in the fossil fuel industry.
Two percent of the endowment is currently considered invested in "fossil fuels," but the university has commitments to continue putting money into private equity funds. But the Ivy League university will no longer enter into new agreements with funds that invest in the "fossil fuel industry" according to The Crimson.
HMC also pledged in April 2020 to move to a "net-zero greenhouse gas emissions" portfolio by 2050.
"This pledge is a first among higher education endowments and a natural extension of Harvard's ongoing efforts—through its teaching, research, and operations—to prepare for and accelerate the necessary transition to a fossil fuel-free economy," the investment managers said. It made the policy change because it recognized "the existential threat of climate change, as well as the urgent need to take immediate action."
Divest Harvard said it is pleased with the decision. "This is what they told us for a decade they couldn't do, and today, the students, faculty, and alumni have been vindicated," student Connor Chung told the campus paper.
Free-market environmental group advocates for private innovation instead
One national student group that advocates for conservative approaches to environmental issues said that Harvard should have taken a different approach, though he said that activism against companies can be viewed as a benefit of a free enterprise system.
"Divestment efforts have undoubtedly garnered media attention and placed pressure on fossil companies to invest in alternative energy sources," Quillan Robinson with the American Conservation Coalition told The College Fix via email on September 28. "It's really a testament to the power of capitalism."
"At the same time, the focus on retribution against fossil fuel companies I hear from students is misguided, the VP of government affairs for the conservative student group said. "If these companies want to exist in one hundred years, they will have to become clean energy companies – we should do everything possible to help make that happen."
"In terms of Harvard, the best thing that institutions of higher learning can do is train the next generation of engineers, scientists, and policymakers," Robinson said.
MORE: Northwestern activists claim they will die without fossil fuel divestment
IMAGE: Viktor Kharlashkin/Unsplash
Like The College Fix on Facebook / Follow us on Twitter