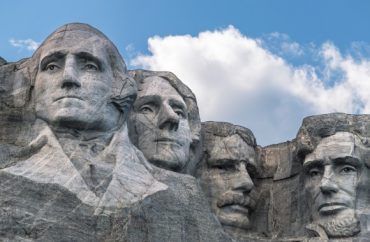 A recent report criticizing the fact that most top colleges do not require students majoring in history to take a U.S. history class misses the mark, according to professors at some of the schools spotlighted in the report.
The scholars, in email interviews with The College Fix, said most students enroll in U.S. history classes regardless of whether it's required, so handwringing over the lack of the requirement is moot.
"Almost all of our history majors love US history and take courses in it, so having a requirement would be a bit like requiring them to eat," said Professor Dan Smail, chair of the Harvard University history department.
Likewise, History chair at Rice University Alida Metcalf said that "our history program is noted for excellence in American history, and our courses in U.S. history are popular…we believe that when students elect to take courses, rather than being required to do so, their motivation, interest, and creativity is heightened."
The American Council of Trustees and Alumni found in its "No U.S. History? How College History Departments Leave the United States out of the Major" report that the lack of a thematic or chronological U.S. History course requirement among the nation's top-ranked schools is "a truly breathtaking abandonment of intellectual standards and professional judgement."
ACTA argues social science and humanities departments have "misplaced" priorities when they believe "that understanding how our government developed is an option rather than an imperative."
MORE: Most top colleges do not require students majoring in history to take U.S. history
But other history chairs, such as University of Chicago's Emilio Kouri, Vanderbilt's Joel Harrington, and Georgetown's Bryan McCann, also told The College Fix via email that their students elect to take U.S. history courses, which renders an explicit requirement irrelevant.
Michael Poliakoff, president of ACTA, said he disagrees with the notion that not requiring U.S. history is of no concern for history majors.
"The way that a program signifies that a topic is essential is to require it," he said in an email to The College Fix. "Require it, or the message is that the program does not deem it a priority. It shouldn't be a matter of chance whether a student pursuing a major in history will have at least one substantive course on United States history."
Meanwhile, Robert Bonner, history department chair of Dartmouth College, and Beth Wenger, history department chair at the University of Pennsylvania, said that they believe their schools essentially require U.S. history, although they were named in the report.
"Our majors are required to complete at least one course in the History of the United States or Canada. Given that we do not currently offer Canadian courses (and have not for over 40 years), this effectively means that everyone graduating with a degree (either as a major or a minor) has completed an American history class," Bonner said via email.
Similarly, Wenger noted "in addition to many other requirements, history majors at Penn must take at least one course in 4 out of 5 regions of the world. The United States is one of those 5 regions. We have found that our students always choose to take courses in U.S. history; this requirement ensures that they also study other regions of the world that they might otherwise not explore."
Another argument some scholars made was that many of their history majors arrive having already taken AP U.S. History, an advanced survey course offered by many high schools.
Smail said the AP course is "equivalent to a college course," and Metcalf noted it is "one of the most common courses taken by high school students preparing for college, and is billed as the equivalent to a semester of U.S. history at the college level, provided students score well on the rigorous exam."
Other institutions on ACTA's list, including Stanford, Duke, Brown, Cornell, University of Southern California, Carnegie Mellon University, Emory, and Washington University in St. Louis were contacted via email but did not respond.
MORE: University approves 'history' class that doesn't mention both World Wars
Like The College Fix on Facebook / Follow us on Twitter