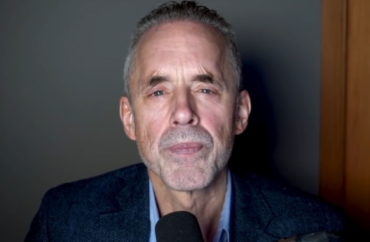 Scholar researches 'masculinity and ice hockey'
The outspoken Jordan Peterson is slated to speak on January 30 at Ottawa's Canadian Tire Centre, home of the National Hockey League's Ottawa Senators.
But according to Yahoo! Sports, Peterson's appearance stands in contradiction to the NHL's commitment to diversity, equity, and inclusion, aka DEI.
The University of Toronto professor emeritus' talk also drew criticism from a "hockey scholar" who hinted the event should be canceled.
Cheryl MacDonald of Saint Mary's University (pictured) said that while she gets that there's "currently a political and cultural appetite for [Peterson's] philosophies, including in the hockey community," NHL teams giving a platform "to someone with such polarizing views of human rights" could be seen by "marginalized" hockey aficionados as a slap in the face.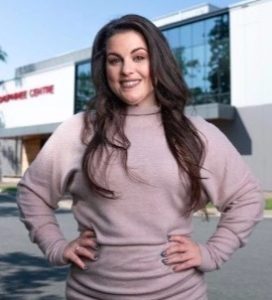 MacDonald, the associate director of outreach for the Saint Mary's Centre for Sport and Health, has studied "masculinity and ice hockey" for the past decade and has been a pundit for the NHL's "Hockey is for Everyone" initiative. She also was named a "social change advocate" by The Hockey News Magazine.
Back in November, the NHL had tweeted out "Trans women are women. Trans men are men. Nonbinary identity is real" in support of a Wisconsin transgender hockey tournament.
In response, Peterson tweeted "Not hockey too … Canada is definitely doomed  :-)" The  professor also allegedly "misgendered" some of the tournament's players and "spread disinformation," according to the report.
MORE: 'It's propaganda': Jordan Peterson discusses college indoctrination
Yahoo!'s Ian Kennedy notes Peterson also has referred to so-called "gender-affirming care" as a "viciously harmful fad" and said it's "Nazi medical experiment-level wrong." The Gay & Lesbian Alliance Against Defamation has claimed Peterson "perpetuate[s] hateful and false narratives at the expense of trans people everywhere."
Trans women are women. Trans men are men. Nonbinary identity is real.

— NHL (@NHL) November 22, 2022
Not hockey too…. Canada is definitely doomed 🙂 https://t.co/5cRYTKlFn3

— Dr Jordan B Peterson (@jordanbpeterson) November 23, 2022
The late Eugene Melnyk, the estate of which owns the Ottawa Senators, allegedly was steamed at employees responsible for a 2003 Senators LGBTQ pride night, asking who planned the "fucking gay campaign" and yelling "We are the laughing stock of the NHL right now!"
Nevertheless, the Senators "made strides over the last year" by participating in events sponsored by the group Ottawa Pride. As such, O.P. believes the appearance of Peterson, "a known anti-feminist and transphobe," at the team's arena is "a step in the wrong direction."
The Ontario College of Psychologists recently informed Peterson that it wanted him to undergo "mandatory social media communication training" after he appeared on Joe Rogan's podcast. Peterson told them to stick it.
MORE: Jordan Peterson quits academia, cites 'woke madness'
IMAGE: YouTube screencap; Linkedin screencap
Like The College Fix on Facebook / Follow us on Twitter