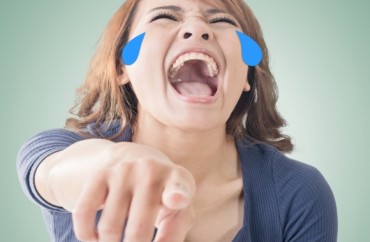 Over 400 University of Pennsylvania students and alumni have signed a petition requesting the school ban former Immigration and Customs Enforcement Acting Director Thomas Homan from speaking on campus.
Homan is scheduled to speak at the event "Detention and Deportation from Obama to Trump" at the university's Perry World House today.
Joining Homan are Andrew Lorenzen-Strait, director of Children and Family Services at Lutheran Immigration and Refugee Service, and Sozi Tulante, Philadelphia's former city solicitor who challenged the Trump administration's attempts to withhold federal funding from the city because of its "sanctuary status."
According to The Daily Pennsylvanian, the petition states
Under Homan, ICE continued to be a violent organization responsible for terrorizing immigrant communities, for the separation of immigrant families, and for the persistent violation of the human rights of immigrants and their loved ones. Consequently, inviting Homan as a guest speaker contradicts Penn's claim of being a sanctuary campus that is committed to ensuring the well-being and safety of all of its students.
The signatories also demand Penn "no longer invite current or former ICE or Customs and Border Patrol" officials to campus, set up a "diverse" advisory board at the Perry World House, and "form an immigrant support fund" to pay renewal fees for "students, faculty, and staff" under DACA.
Penn for Immigrant Rights assailed Homan's invitation, calling the event "inappropriate and inherently violent."

"Penn should stop inviting speakers and hiring people who incite violence against oppressed groups. Penn made a commitment to become a sanctuary campus, but it seems that it only did that for brand purposes," Penn for Immigrant Rights wrote in an email to the DP. …

2013 College graduate Janet Kong-Chow, who helped create the petition, said a group of Penn alumni drafted the petition and spread it through their social circles. Kong-Chow said a distinction needs to be made between "speakers who are controversial and speakers who have committed human rights violations."

"Even if he has no authority with ICE, his presence on campus with ICE will be incredibly anxiety-inducing for undocumented students, faculty, and staff as well as for the larger immigrant community in West Philadelphia."
Many others, including representatives of Queer Muslims at Penn and Penn Association for Gender Equity, ripped Penn for Homan's invite. The latter's Tanya Jain said "Free speech only works when you are not deliberately harming others and their rights to feel safe on campus."
University spokesperson Stephen MacCarthy told the DP  that "members of the Penn community may disagree with Mr. Homan or the other speakers, but having a conversation about those differences is part of what makes universities such as Penn essential locations for free expression, debate, and dialogue."
MORE: Harvard activists furious that student newspaper asked ICE for comment
MORE: University promotes hotline for students to call if they see immigration agents
IMAGE: Shutterstock.com
Like The College Fix on Facebook / Follow us on Twitter