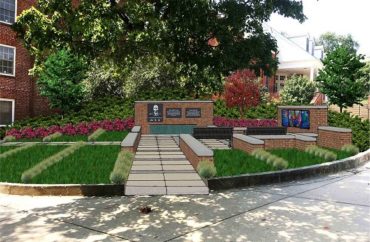 This past week the University of Maryland announced it will dedicate a campus plaza after a black man who was killed by a white UMD student in 2017.
Almost five years ago, Richard Collins III, an Army lieutenant and student at Bowie State University, was visiting friends at UMD when he approached Sean Urbanski and two friends at a university bus stop.
Urbanski had warned Collins to "step left if you know what's best for you." When Collins did not comply, Urbanski stabbed him resulting in his death a few days later.
In addition to a murder charge, Urbanski faced a hate crime charge due to having had several "racist memes" stored on his phone and for allegedly being a member of a pro-Hitler Facebook group.
Progressive talking heads and academics jumped on the killing as proof that white nationalism was surging in the era of Donald Trump, etc.
But the judge in the case ended up throwing out the hate crime charge, saying the state failed to prove Urbanski killed Collins "specifically because of his race."
Now, a year later, the judge's ruling did not stop UMD President Darryll Pines from invoking the alleged hate crime in his campus-wide email about the new campus plaza.
"Just before he was set to graduate, beloved Bowie State student Lt. Collins was killed in an act of hate by a white UMD student," Pines wrote. "We must never forget what happened here, and we will continue to honor the life of Lt. Collins as we pursue an anti-racist, inclusive culture at our university."
MORE: University to install 400 cameras to catch campus hate crimes
Pines noted the new "TerrapinSTRONG program" will "tell the story of Lt. Collins to every new faculty, staff and student, because from tragedy, we must commit ourselves to eradicate the ideology of intolerance."
The university's article about the plaza dedication states Collins' murder was "a tragedy that sparked years of dialogue over racial strife and a renewed commitment to justice across the UMD community."
The plaza will be located near Montgomery and Annapolis halls and overlook the bus stop where Collins' life was taken in 2017. Planned to encourage reflection, the space's modern design will be paired with materials that match the historic architecture of the campus core. …

The plaza will include two walls—one featuring an engraved granite plaque honoring Collins—and a fountain at the base. The second wall will display the Unity Mural created collaboratively by UMD and Bowie State students, faculty and staff as part of The Clarice's 2017 NextNOW Fest to illustrate peace, justice and unity. Construction will conclude in May, and the campus community will be invited to the space by the end of the spring semester.
The university's reaction to the murder of a UMD doctoral student last June was quite a bit different than that regarding Collins; certainly the race of the suspect had nothing to do with it …?
MORE: University hate crime report leaves out that 90 percent of NYC arrestees are black or Latino
IMAGE: University of Maryland
Like The College Fix on Facebook / Follow us on Twitter