Still upholds conviction for false police report, however
Asha Burwell got probation for falsely claiming to be a victim of a hate crime in 2016. Her lawyer argued in February that one of her convictions should be overturned on First Amendment grounds.
The former student at the State University of New York-Albany got good news last week: The New York Appellate Court agrees.
News 10 reports that the judges "determined that one of the convictions was based on posts made by Burwell on Twitter," and those tweets did not cause "public alarm," making them constitutionally protected.
Her conviction for lying to police, however, was upheld. The Albany County District Attorney's Office thanked the appellate court for holding Burwell (middle, with co-defendants) accountable for her false 911 report: "While the Constitution protects your right to lie on Twitter, it certainly doesn't protect your right to lie to the police."
MORE: Hate crime hoaxer's lawyer says her false claims are free speech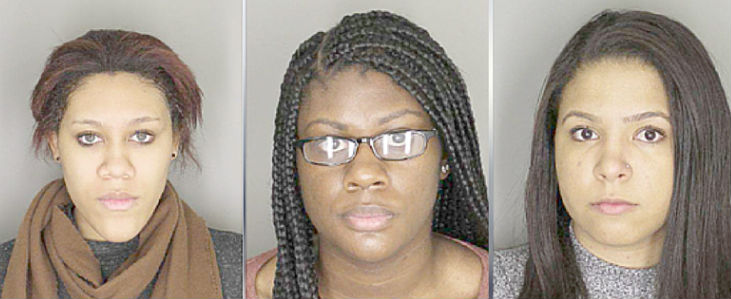 George Washington University Law Prof. John Banzhaf predicted the ruling would "encourage and embolden other students to likewise seek to stir up public unrest and even violence by falsely reporting hate crimes," a practice that goes back to Tawana Brawley's false claims in 1987.
In a lengthy analysis, the First Amendment expert notes Burwell's overturned conviction was based on a law that bans "falsely reporting an incident" regardless of whether the criminal report is made to the government.
The trigger is whether the claim was made "under circumstances in which it is not unlikely that public alarm or inconvenience will result":
Despite finding that "it was 'not unlikely' that defendant's false tweets about a racial assault at a state university would cause public alarm," the court nevertheless reversed her conviction under this statute because "criminalizing false speech requires either proof of specific harm to identifiable victims or a great likelihood of harm."

Although it acknowledged that the defendant's tweet triggered a "Twitter storm," [the appellate court] opined that "[t]he remedy for speech that is false is speech that is true," since, "by the very nature of social media, falsehoods can quickly and effectively be countered by truth, making the criminalizing of false speech on social media not 'actually necessary' to prevent alarm and inconvenience."
The appellate court's rationale is likely to help shield students at public colleges from "any campus discipline for falsely making claims of racial, ethic, misogynistic, or homophobic motivated incidents," Banzhaf wrote.
Read the report and analysis.
MORE: Activists support SUNY-Albany hate crime hoaxers because … racism
IMAGES: News 10 screenshot, Albany County District Attorney's Office
Like The College Fix on Facebook / Follow us on Twitter