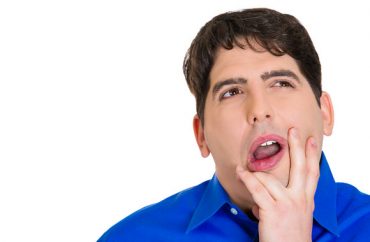 The lawyer for one of the black SUNY Albany students who falsely alleged a racist attack in 2016 has argued her social media statements regarding the "assault" are constitutionally protected speech.
According to the Times Union, Frederick Brewington, the attorney for Asha Burwell, claimed in appellate court last week that "it was a slippery slope" to punish his client for tweets she made.
"If, indeed, we put this standard in place, someone would have to arrest our president immediately," Brewington said.
Burwell, along with Ariel Agudio and Alexis Briggs, had claimed they were the target of racial slurs and then attacked by a group of white men while on a bus in January of 2016. However, video evidence and witness testimony proved the women made it all up.
Agudio actually was giddy on a 911 call, boasting how she thought it was "so funny" that she "beat up a boy," and said she'd make a stink about the "incident" in the media if someone didn't arrive to take down her account of what had happened.
Briggs ended up confessing to the hoax in a plea deal. Burwell and Agudio got three years probation in addition to a $1,000 fine and 200 hours of community service.
Brewington asserts Burwell's tweets — which said "I just got jumped on a bus while people hit us and called us the 'n' word and NO ONE helped us," and "I can't believe I just experienced what it's like to be beaten because of the color of my skin" — are not criminal.
"We believe that the application in this situation, one, is dangerous and places the statute — as it is interpreted in this particular case – on the razor's edge," [Brewington] told the Appellate Division of state Supreme Court's Third Department in Albany. …

On Wednesday, justices asked Assistant District Attorney Vincent Stark, who argued the case for District Attorney David Soares' office, about Burwell's false report causing a public alarm. Stark told the judges that while opinions are always protected under the First Amendment, Burwell falsified facts.

Stark noted that in the days after the incident, Burwell appeared before hundreds of people at a rally where she claimed she and her friends experienced something that no one should have to experience in their life" and, "We will remain unbroken."

In a brief, Stark said: "There was only one problem. None of it was true." And he told the judges Wednesday that Burwell doubled down on her falsehoods at the rally — without ever getting into the details. He said that displayed a calculated method.
Stark added that Burwell "wanted to bathe in glory" of victimhood. But Brewington said Burwell isn't guilty because she believed what she told a 911 operator on her own call: that she indeed was "the victim of racial slurs and an assault."
"She's in tears. She's very upset and she believes exactly what she has experienced as being true," Brewington told the court.
The lawyer's contention is in line with the "logic" the girls' supporters had used throughout the ordeal. For example, a Facebook page titled "Indefensible" noted prosecution of the students "highlight[s] the inherent problems in allowing the benefactors of racism to define and legitimize what constitutes a racially motivated act." In addition, a member of Upstate Capital Area Against Mass Incarceration, a Black Lives Matter-affiliated group, had stated the alleged assault "happened no matter what."
MORE: SUNY Albany 'fake hate' crime suspects indicted
MORE: Activists support SUNY-Albany hate crime hoaxers because … racism
IMAGE: pathdoc / Shutterstock.com
Like The College Fix on Facebook / Follow us on Twitter