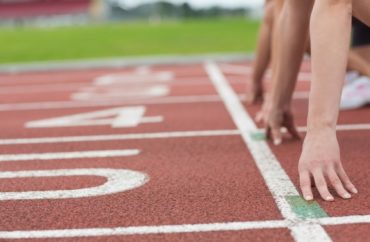 Trial judge botched the 'intermediate scrutiny' standard, mandated discrimination
The Trump administration is going to bat – again – on behalf of female student athletes whose sporting competitions are being colonized by biological males, this time in a federal appeals court.
This spring the Department of Justice filed a statement of interest in a lawsuit against Connecticut's transgender participation policy, and threatened to yank federal funding from Connecticut school districts for depriving "benefits and opportunities" from female student athletes.
The feds then filed a statement of interest in the ACLU's lawsuit against Idaho's law limiting girls' sports to girls as defined by sex, claiming the ACLU wants "special treatment" of biological males.
The court halted enforcement of the Fairness in Women's Sports Act, and now the matter is under review at the 9th U.S. Circuit Court of Appeals, where DOJ filed a friend-of-the-court brief Thursday urging reversal of the court ruling.
The ACLU and its transgender clients "do not and cannot dispute that schools may create separate sports teams for males and females," it says, quoting 24-year-old Supreme Court precedent: "Some sex-based distinctions comply with the Equal Protection Clause because certain 'differences between men and women' are 'enduring.'"
The 9th Circuit itself has repeatedly affirmed the government's position, according to the brief, which cites four rulings from the San Francisco-based appeals court. The two most pertinent are known as the Clark cases, which DOJ also explained in its trial-court statement in the ACLU lawsuit:
Thus, this Court has recognized that, due to biological differences between biological males and biological females, an athletics policy that "preclude[s] boys from playing on girls' teams" does not run afoul of the Equal Protection Clause, and that this is so "even [when] girls are permitted to participate on boys' athletic teams." …
MORE: DOJ says ACLU wants 'special treatment' for boys who identify as girls
Idaho's Fairness Act is materially indistinguishable from the athletics policies this Court upheld in Clark I and Clark II. Although the district court concluded that this case was different on the theory that the Fairness Act discriminates on the basis of transgender status, the Act does not even mention transgender status, much less classify or distinguish any individual on that basis.
The trial court not only forced Idaho to give boys who identify as girls "differential treatment over" boys who don't – itself mandating "discrimination on the basis of transgender status" – but deprived "equal athletic opportunities" to girls by forcing them into competition "on unequal footing" with boys.
The feds cite the Idaho law's reference to a 2019 study that found hormone treatments that "attempt to diminish a biological male's natural testosterone" don't eliminate their inherent "athletic advantage over biological females."
U.S. District Judge David Nye ignored the 9th Circuit precedent in the Clark cases and botched the "intermediate scrutiny" test he applied to the Idaho law, according to the brief:
Specifically, the court required Idaho to produce empirical evidence of preexisting harm caused by transgender athletes in Idaho. But intermediate scrutiny does not require that Idaho sit idly by until female athletes in the State are foreseeably harmed. Nor does it require a more restrictive "limit[ation] on the basis of specific physical characteristics other than sex," such as a policy that turns on testosterone suppression.
It's Judge Nye, not Idaho, who is flaunting the 14th Amendment's equal protection clause, Assistant Attorney General Eric Dreiband said in a DOJ statement.
"The Constitution does not require States to abandon their efforts to provide biological girls and women with equal opportunity to participate in and enjoy the life-long benefits that flow from interscholastic athletics," he said. "The Fairness in Women's Sports Act protects equal athletic opportunities for girls and women and permits all persons fairly to participate in sports."
Read the brief and DOJ statement.
MORE: Female track athletes sue Connecticut for 'extra lessons in losing'
IMAGE: Wavebreak Media/Shutterstock
Like The College Fix on Facebook / Follow us on Twitter