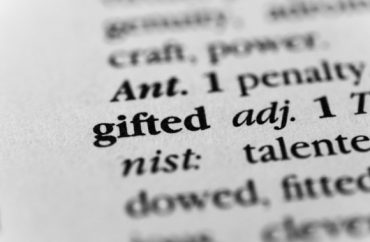 'Harrison Bergeron' has a warning that educators should heed
"Equity" is the latest egalitarian buzzword, so of course it's being deployed against math programs that challenge high school students to achieve.
"Improve equity in mathematics learning opportunities" is one of the stated goals of the Virginia Mathematics Pathways Initiative. The word is not just included as window dressing.
The Commonwealth is backpedalling furiously at the moment because of criticism from parents and elected officials. The Virginia Department of Education is insisting that it isn't making significant advances against advanced math classes. However, what we know of the still marinating proposal says otherwise.
The Virginia Mercury reported that the Department of Education's own "regional webinars" tell another story.
"One widely circulated graphic eliminated courses such as Algebra I and II in favor of 'foundational' and 'essential' math concepts, with more advanced classes — including calculus and geometry — not starting until the 11th grade," the Mercury reported.
Moreover, they are considering this flattening of the state curriculum because "Black, Hispanic and low-income students have lower pass rates on state math assessments than White and Asian students," the Mercury reported.
In other words, in the name of equality, the state is not trying to bring struggling students up so much as hold high achieving ones back a bit.
Expect that to accelerate as a way to distract from the massive setback that COVID- and teachers union-related closures dealt to public education in the 2020-2021 school year.
The equity language is a new tool in this campaign, but the push against higher math, gifted and talented programs, AP classes, and other vehicles for bright K-12 students to achieve is not a novel development.
It's an open secret that in most public school classrooms teachers pitch their efforts at the average or poorer performing students. They thus take the top performers for granted.
Therefore, the only way many of those higher achieving students can actually be challenged and thereby acquire valuable knowledge that will do them well in college and beyond is by taking educational opportunities beyond the norm.
Advanced classes offer such opportunities. But these classes are increasingly targeted by education bureaucrats and activists who see them as a reeking of "privilege."
This approach to equality – achieved not by elevating lower achievers but by tearing higher achievers down – was foretold by one of America's greatest and most irreverent novelists, Kurt Vonnegut, way back in 1961.
The short story began on what would appear to be a hopeful note:
The year was 2081, and everybody was finally equal.
But things quickly went south from there:
They weren't only equal before God and the law. They were equal every which way. Nobody was smarter than anybody else. Nobody was better looking than anybody else. Nobody was stronger or quicker than anybody else. All this equality was due to the 211th, 212th, and 213th Amendments to the Constitution, and to the unceasing vigilance of agents of the United States Handicapper General.
In this glorious egalitarian future, the strong are literally weighted down, the beautiful are masked, and people of high intelligence have electric chimes in their ears to constantly disrupt their trains of thought so they don't leave the station.
And Harrison Bergeron, the smartest, best looking, strongest of them all, is the government's public enemy number one.
Yes, it's absurd. Author Vonnegut – a man of progressive politics, by the by – was having fun ridiculing absurd ideas that he had heard floated by young socialists and radicals of his day.
But it's also a useful blinking warning sign in the same way the movie "Office Space" is a warning sign for managers: You don't want to look anything like this.
If you see your educational institution becoming marginally more like Vonnegut's satirical work of dystopian fiction, then it's time to put the brakes on and throw things into reverse.
Tyranny in the name of equality or equity, or whatever the latest word of the day is, is still tyranny.
MORE: Dystopian literature surges in the age of Trump, but it more accurately portrays the modern Left
IMAGE: Shutterstock
Like The College Fix on Facebook / Follow us on Twitter