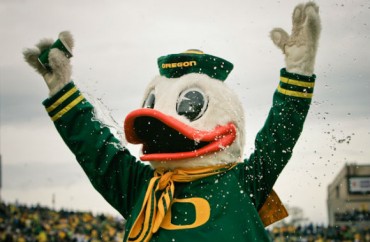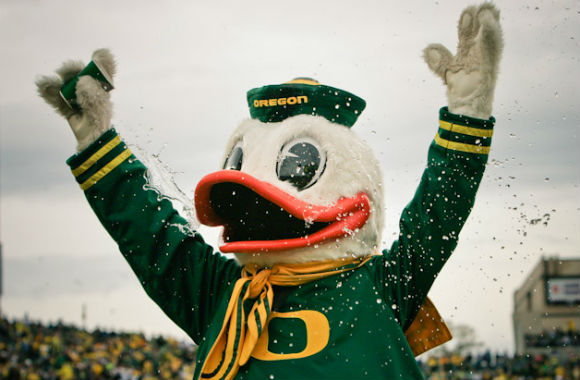 It's hard to argue that student athletes at the University of Oregon don't get special treatment: They have top-flight tutors in a $41 million "learning center" and their study chairs are made of "Ferrari leather" in another athletes-only building.
Other students get tutored in a basement, the poor campus Wi-Fi makes it challenging to find a spot to work, and some buildings are "bursting at the seams."
But with the construction of the latest athletes-only facility – a "sports performance center" that costs $19 million – critics of UO's priorities are bringing a new claim: It's encouraging athletes to commit sexual assault.
The Daily Emerald reports that though the facility is being financed by UO megadonor Phil Knight, the co-founder of Nike, the school will cover ongoing expenses like maintenance and staff. And some faculty and advocates of sexual-assault victims say it's giving athletes a dangerous sense of entitlement:
[Women's and gender studies professor Carol] Stabile says athletes are really segregated from other students: They live, work out, study and get tutoring in separate buildings, and they're "celebrities" on campus.

[Doctoral student Dana] Rognlie and Stabile, along with other feminists and sexual assault awareness advocates, believe putting athletes on a pedestal like that could even be connected to past behavioral problems.
RELATED: Rape accuser misuses federal privacy law to stop school from defending itself
They point to a men's basketball press conference from almost two years ago, right after three players were accused of raping a student, where Rognlie asked coach Dana Altman what sexual-assault training they went through:
"The athletic department has a number of programs that we put our student athletes through at the beginning of each year," Altman said to her. "One, specifically, for this type of activity, was not done this year."

Rognlie told an Oregonian reporter at the time that she was "deeply disturbed" by that. Now, she wonders why the university is building athlete-only complexes when all athletes aren't getting sexual assault training.

"I'm deeply concerned that the focus is more on the players' well-being and the institution's well-being rather than the survivor's well-being," Rognlie told Altman at the press conference.
UO has been savaged by national sexual-assault activists because of its (legitimate) response to the student who accused the players and later sued the school on Title IX allegations: It obtained her counseling records in a bid to disprove her "emotional distress" claims.
RELATED: U. of Oregon paid rape accuser $800,000 and full tuition so it could move on, president says
RELATED: Colleges would be hamstrung in lawsuits against them by rape accusers under 'likely' Department of Ed rules
Like The College Fix on Facebook / Follow us on Twitter
IMAGE: Dave Sizer/Flickr