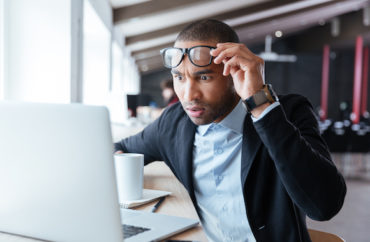 'Doctrinal Intersectionality'
One law professor recently advanced a stunning claim in a university law journal: Anthony Kennedy, the Supreme Court justice known for his socially liberal swing votes, was in fact an agent of "white nationalism."
Russell Robinson, a professor at the University of California, Berkeley School of Law, recently published an essay in that school's law review in which he claimed that Kennedy's votes "privileged the interests and perspectives of white, heterosexual Christians and ultimately harmed a wide swath of sexual, racial, and religious minorities."
Robinson notes in his essay that Kennedy has a lengthy progressive record that includes upholding abortion rights, affirmative action, and same-sex union rights. However, he argues that Kennedy nevertheless possessed a "commitment to social hierarchy" that placed white people above other American citizens and non-citizens.
The professor cites, in part, Kennedy's vote in the landmark 2018 case Trump v. Hawaii. In that case, the justice voted alone with five others to uphold President Trump's authority to issue travel bans against certain countries. This, Robinson argues, "advanced a white nationalist agenda even if Justice Kennedy harbored no personal animosity toward Muslims:"
Trump v. Hawaii makes plain Justice Kennedy's tendency to subjugate rights of individuals to claims of executive authority when those individuals are people of color and they assert claims that are said to implicate national security. Throughout Donald Trump's campaign and well into his presidency, Trump consistently linked Islam with violence and hatred of American values and vowed to install a "total and complete shutdown of Muslims entering the United States until our country's representatives can figure out what is going on." Trump's advisor Rudy Giuliani brazenly spoke of Trump asking him to find a legal way of effectuating a Muslim ban. Yet the majority in Trump v. Hawaii — which Justice Kennedy joined — deemed Trump's voluminous remarks "extrinsic statements" that had no bearing on the constitutional question since the executive order was facially legitimate.
Robinson notes that elsewhere, in deciding a religious liberty case in the favor of a Colorado baker who refused to bake a gay wedding cake, Kennedy citied several biased remarks by state officials in order to bolster his opinion. However, concerning Trump's travel ban, Kennedy
was at best apathetic about President Trump's pervasive Islamophobic invective. In Trump v. Hawaii, Justice Kennedy wrote a brief concurrence stating that just because the Constitution allows a person to make biased remarks does not mean that he or she should do so. Clearly, Justice Kennedy had President Trump's comments in mind, yet in phrasing his concern in hypothetical, gender-inclusive terms, he declined to name or confront Trump. Hence, his timid approach did exactly what Justice Kennedy faulted the Colorado courts for doing in Masterpiece Cakeshop — refusing to disavow biased remarks.
In his handling of these two cases, Robinson writes, Kennedy's "concern with religious neutrality appeared disproportionately fixated on the interests of white, heterosexual, evangelical Christians, as opposed to those of all religious people. This bias perpetuated a hierarchy in which people who identify with Christianity enjoy greater judicial protection than those who practice a minority religion."
MORE: Professor says grading, good grammar are examples of white supremacy
IMAGE: Dean Drobot / Shutterstock.com
Like The College Fix on Facebook / Follow us on Twitter