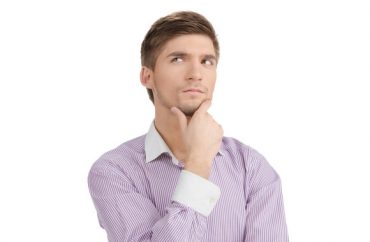 Remember the Washington University in St. Louis student who last week was nabbed on camera removing American flags from a campus 9/11 memorial?
A law professor from that school is now claiming the student was merely engaging in an act of free expression.
According to Student Life, Gregory Magarian specifically takes issue with Washington U. Chancellor Andrew Martin's statement about Student Senator Fadel Alkilani's desecration of the College Republicans' memorial.
Martin wrote "I want to make it very clear that, as an institution, we find the actions of this student to be reprehensible. The removal of the flags impeded the ability of individuals to commemorate the lives lost on 9/11 and to process the trauma of that day."
Magarian argues that since the creation of the memorial was "making a political statement about 9/11," Alkilani's removal of it was "also expressive." The professor also claims that by being silent on "Islamophobia and racism," Martin's statement "caused far greater harm" than Alkilani's removal of the flags.
Magarian adds "the widespread hate speech following Alkilani's counterprotest, and the way in which it was allowed to proliferate for days without rebuke from administrators, was likely to have a chilling effect on the future atmosphere of free speech on campus."
MORE: Student gov. official caught red-handed yanking flags from 9/11 memorial
WashU's Code of Conduct prohibits the "theft, attempted theft, unauthorized taking or use of any University, public, or private property," as well as "unauthorized entry, deliberate destruction of, damage to, malicious use of, or abuse of any University, public, or private property."
To cultivate an open exchange of ideas on campus — not just in theory, but in practice — Magarian said that administrators like Martin should be clear in their condemnation of Islamophobic threats.

"If the University wants to do something right now to sort of maintain and nurture its commitment to the environment for free speech, it should be saying, 'We will not tolerate any attacks on our students based on any aspect of their identities, and we completely stand against that kind of that kind of abuse,'" he said. …

"The University's statements in the wake of Alkilani's actions tacitly endorse the College Republicans' political message, mainly by parroting the College Republicans' line that the flag display was a politically neutral memorial," he wrote.

The College Republicans have claimed that the placement of the flags was apolitical, writing in a Monday statement that "the anniversary of 9/11 is not a time for political theater, but rather for unity."

"The 9/11 flag planting is not a partisan or a political event; it is a memorial for nearly 3,000 Americans who will never get to see, hold or hug their loved ones again," College Republicans president sophomore Nick Rodriguez told Student Life in a statement Saturday night.
Magarian added that Martin portrayed the College Republicans as the "victims," that only their "feelings counted" in the whole ordeal "as opposed to people who might be put out or offended or just emotionally affected in some negative way by the placement of the flags to begin with."
MORE: HS bags 9/11 tribute because some might find it 'offensive'
IMAGE: BlueSkyImage / Shutterstock.com
Like The College Fix on Facebook / Follow us on Twitter