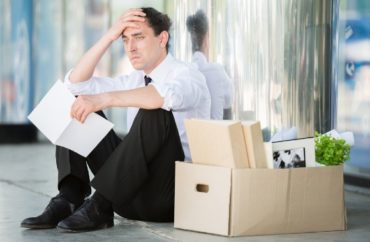 UPDATED
Ignored complaints against a student who said she hated white people
The University of Miami School of Law has removed Dean Anthony Varona from his role after less than two years at the helm, though he will remain at the school as a tenured professor.
The university said he has been removed for low fundraising levels, and not for two controversies that occurred during his time as dean.
As dean, Varona refused to renew the teaching contract of Dan Ravicher, a pro-Trump instructor, after outcry from activists over comments he had made about voting patterns of racial minorities and jokes about buying guns if Biden won.
He also faced criticism from students for not handling complaints about a Black Lives Matter law student activist named Jordan Gary who made a video where she said that she "hate[s] white people."
The university denied that the controversies had anything to do with his removal.
"The University decided that a change in leadership of the law school was the best path forward to continue building towards a strong and sustainable future for our faculty and students," Jacqueline Menendez, a university spokesperson, said through another media representative.
She said that "any suggestion that this transition was informed by anything other than the important goal of moving Miami Law forward is patently false" in an email to The College Fix.
Menendez ignored a question from The Fix about the law school's bar exam success rate and how it played a role in the dismissal of Varona.
Miami Law School has an average bar passage rate from 2019-2021 of 67 percent. The private university also has one of the lowest numbers of conservative faculty members, according to the Republican law student group on campus, which criticized the university for its bar exam problems.
Dean 'stunned' by removal
"I remain stunned by my baseless termination," Varona told The College Fix via email through a media relations rep for his attorney. He said he is "disturbed by how I have been mistreated" and is "concerned by how all of this will affect our great law school and university."
He is "hopeful" that he will succeed in being reinstated into this position and has retained an attorney to assist him.
Debra Katz told The Fix that her client's removal represented "an egregious violation" of his "legal rights." It also is "an assault on longstanding and important principles of faculty governance and administrative due process," Katz said through the same spokesperson who sent the statement from Varona.
Katz also took issue with the characterization of Varona's actions toward Ravicher in a follow-up email sent on June 15, after the publication of this article.
She said, through a spokesperson:
Dean Varona did not 'boot' OR 'refuse to renew' Professor Ravicher. In fact, Professor Ravicher was on the class schedule to teach in the spring semester and the law school planned to have him teach through at least the next academic year. The decision of whether to renew Professor Ravicher would not have been made until sometime in fall 2021, and his support of President Trump would have been irrelevant to that decision."
She has sent a demand letter to university President Julio Frenk asking him to retract his "defamatory statement" that the school required a dean "with the required vision and effectiveness of execution to bring the school to new levels of excellence."
Frenk had said that "the current capital campaign…presents a rapidly narrowing window of opportunity to mobilize significant resources on behalf of Miami Law," in explaining his decision to remove Varona.
The termination has drawn attention from the local paper and a law school association.
"Faculty members and graduates are demanding answers," the Miami Herald said in an editorial. "We think they deserve them."
"The Executive Committee of the Association of American Law Schools Section on Minority Groups even stepped in, calling for an 'independent and credible investigation' into the firing," the editors said.
MORE: Anti-Trump psychiatrist sues Yale after being terminated
Editor's note: Debra Katz sent a subsequent comment on June 15, critical of the characterization of how Varona treated Ravicher. The article has been updated with those comments.
IMAGE: VG stock studio/Shutterstock.com
Like The College Fix on Facebook / Follow us on Twitter