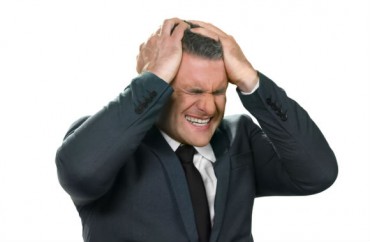 Educators at the Leeds Trinity University journalism department in the United Kingdom were instructed to cease using capital letters in correspondence with students because the "louder" characters might "scare them into failure."
"Despite our best attempts to explain assessment tasks, any lack of clarity can generate anxiety and even discourage students from attempting the assessment at all," the memo reads in part. "Generally, avoid using capital letters for emphasis and the overuse of 'do', and, especially, 'DON'T'."
"Negative" instructions also should be avoided, the letter said.
The university said the memo was based on "best practice[s] from the latest teaching research," according to the Mirror.
"At Leeds Trinity University we support our students to be the very best they can be. We're proud to offer a personal and inclusive university experience that gives every student the support to realise their potential.

"We follow national best practice teaching guidelines and the memo cited in the press is guidance from a course leader to academic staff, sharing best practice from the latest teaching research to inform their teaching.

"For every assignment, academic staff have an 'unpacking' session with students so the students are clear on what is expected. The majority of universities do this. It is also about good communication and consistent style. For example, it is best practice not to write in all capital letters regardless of the sector.

"We are absolutely committed to enhancing and enriching the student learning experience at Leeds Trinity, where staff and students are a name not a number.

"We support students to achieve their full potential, and we are proud that this is reflected in the University's employability statistics with 95% of our graduates in employment or further study within six months of graduation, and also in our very successful alumni community."
Ah, yes, the 'ol "best practices" … something which practically every teacher has heard at one point or another in their careers. The problem is, too many of them are thought up by educrats sitting in central offices who have to demonstrate reasons for the positions they inhabit.
Many moons ago, my normally very even-keeled student teaching cooperating teacher went on a rant about a half-day inservice he was forced to attend … which dealt with not using red pens to correct student papers. Half of a day!! 
I faced a similar "workshop" years later.
MORE: U. allows students to opt out of anti-stress program … if they're too stressed
MORE: A Catholic university considers sanctioning Catholic doctrine
IMAGE: Denis Film/Shutterstock.com
Like The College Fix on Facebook / Follow us on Twitter