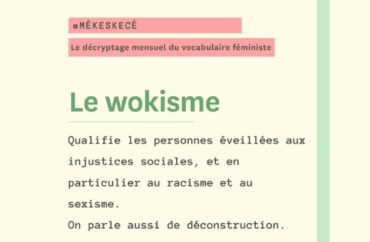 Prominent French academics denounced 'le wokisme'
French intellectuals resist American wokeness, and their foreign perspective could help reveal the absurdity and closed-mindedness of American campus politics.
Alexis de Tocqueville, a 19th century French writer, is best known for his four-volume "Democracy in America," an influential and astute analysis of the political and social institutions of the United States in the 1830s, according to Britannica. Olivier Zunz, the James Madison professor emeritus of history at the University of Virginia, titled his famous biography of Tocqueville "The Man Who Understood Democracy."
So it was fitting that an American author and émigré to France, Thomas Chatterton Williams, reported this month on France's reactions to woke culture from a conference called "Tocqueville Conversations."  French academics and writers gathered for two days of discussion on "the crisis of Western democracies" on Tocqueville's family estate in Normandy, France.
In Tocqueville's historic French mansion, Williams (pictured, left) discovered a "parallel universe" of professors and intellectuals for whom wokeness is not the default condition.
Instead, for the French intelligentsia represented at the conference, it's a "serious concern." Nearly all the sessions of the conference touched on the ideology's dangers to Western democracy.
"The prevailing sense of the group" resembled the critiques of American progressivism advanced by American anti-woke thinkers like Glenn Loury, John McWhorter, and Tabia Lee, Williams wrote. The French visions of racial and ethnic justice bore little resemblance to Ibram Kendi-style "antiracism."
"By pitting groups against one another in a zero-sum power struggle—and sorting them on a scale of virtue based on privilege and oppression—wokeness can't help but elevate race and ethnicity to an extent that expands prejudice rather than reducing it," the esteemed French professors believed, according to Williams.
Even more, "the French have long prided themselves on having a system of government that doesn't recognize racial or ethnic designations," Williams wrote. "The idea is to uphold a universal vision of what it means to be French, independent of race, ethnicity, and religion."
In one panel that brought together writers and academic philosophers, Rokhaya Diallo, a French West African journalist, tried to make the case for identity politics. Diallo affirmed  "institutional racism" and claimed it "afflicts her nation [France] just as it does the U.S.," Williams wrote.
"Her views would hardly be considered extreme in America, but [in France] she is is seen in some quarters as a genuinely subversive agent," according to Williams.
Diallo made the assertion, commonplace in American academia, that it was important to elevate minority voices because their perspectives were impossible for elites to understand. Even more, most people in the audience were likely "privileged" and afraid of "minority speech," Diallo said.
Yet Diallo is wrong: we can understand each other, co-panelist Perrine Simon-Nahum responded. "It's called empathy," Simon-Nahum said.
Simon-Nahum is a French historian and professor at the École normale supérieure, a research university in Paris that has an admissions rate of between five and ten percent and often ranks highest in the nation, according to its website.
Simon-Nahum (pictured), who was supposed to be moderating the panel, went on to "sharply take issue with Diallo's point about privilege," Williams wrote.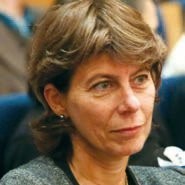 She "pressed on, referring to Diallo's appeal to lived experience as not only misguided but a kind of 'domination,'" according to Williams.
"This intellectual war that's being waged is a threat to democracy," [Simon-Nahum] said.
Williams wrote that it was around that moment in the conversation that he noticed that when Diallo spoke, the audience audibly hissed.
French academics do not regard 'diversity' as sacred, nor do they 'cancel' their intellectual opponents, Williams wrote
This French academic resistance to woke ideas — from a black French speaker, no less — extends beyond a resistance to identity politics and the privileging of minority perspectives, according to Williams.
"Diversity as an end in itself, and minority representation in particular, is still far from a mainstream preoccupation [in France]," Williams wrote. Hardly anyone "fear[s] being canceled for controversial speech, either in universities or in the workplace."
Even more, "France has little patience for American culture-war staples such as genderless pronouns and bathrooms," Williams wrote. "Even the relatively modest, gender-neutral iel was forcefully dismissed by the first lady, Brigitte Macron."
"Our language is beautiful. And two pronouns is enough," Madame Macron said in 2021. Hardly anyone pushed back, according to Williams.
Williams is a fairly liberal writer, and he expressed some reservations at the vehement "reaction to American-style identity politics" that he observed. Perhaps the French resistance to wokeism is a bit dogmatic, in a way that reveals some merit to the American "social justice fervor," he wrote.
Still, his observations should give hope to those who resist the domination of woke politics over American university life. "Le wokisme" is not inevitable. It's not on the mythical "right side of history."
If France, one of the great intellectual cultures of the world, holds a torch for free discourse and universal ideals, there may be hope for the American academy — and for those of us on the outside, holding out for its renewal.
MORE: 'Fixing Woke College' show explores how to take back higher education
IMAGES: Elanasansh.com; LinkedIn; Amazon
Like The College Fix on Facebook / Follow us on Twitter