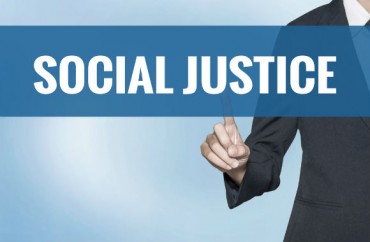 After "a long, long time," the small, private liberals arts Colorado College is finally offering a major in Race, Ethnicity, and Migration Studies (REMS) — because it "reaffirms CC's commitment to diversity [and] inclusion."
Ah, yes — "diversity" and "inclusion." They're basically a religion at universities these days.
As The College Fix's Matt Lamb reported recently, these days diversity requirements supplant even common-sense courses like financial literacy.
Claire Garcia, director of the new REMS program, said "Issues of diversity, including belonging, racial and ethnic history, have always been important from an intellectual and analytical perspective.
"Students want attention paid to issues of racial justice, social inequality."
But … do they really? Or is Colorado College partly pulling a "CYA" in the hopes of heading off any racial activism like that seen on various campuses last year?
Garcia's hope for the program is that it "gives everyone the theoretical and conceptual language to talk about personal experiences of being racialized, gendered, and marginalized in a safe environment." It's vital that people involved in these discussions "get the language and concepts right, as this will only help broaden and deepen conversations across our campus community," she says.

Past efforts to launch a program like this were sidelined due to financial constraints and difficulty acquiring dedicated faculty for teaching posts.

MORE: Cal State LA adds race/ethnicity course requirement

Oftentimes, institutions such as CC are considered bubbles, places where events from the world outside simply don't permeate the campus. "The national landscape of racial strife reverberates here, certainly," says Garcia. "Recently hired junior faculty in REMS and other departments are engaged in interdisciplinary work that focuses on these exact issues." REMS faculty includes Dwanna Robertson, who teaches Indigenous Studies; Michael Sawyer, who teaches Africana Studies; and Jamal Ratchford, who teaches African American and Sports History.
There you go — the conversations will be "broadened" and "deepened," but students have to utilize the "right" language and concepts.
With no sense of irony the college says the REMS major will provide students "with the intellectual, analytical, and terminological tools to make sense of the world." That is, if students can make heads or tails of what the heck's being taught in the first place:
"While recognizing the historicity of centers and margins, metropoles and peripheries, our curriculum supports a vision of the world that does not assume a center/margins or dominant/subordinate structure but lateral movements across distances and differences and across time periods."
Good luck!
MORE: Yale spends $600K for 'Center for Race, Indigeneity, & Transnational Migration'
MORE: After Trump chalking, univ mandates 'minority culture' class to graduate
Like The College Fix on Facebook / Follow us on Twitter
IMAGE: Shutterstock