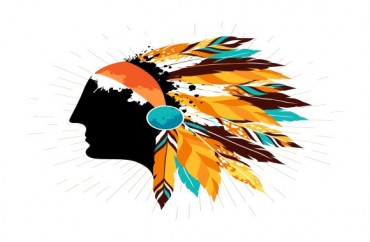 On the heels of changing the Columbus Day holiday to "Indigenous People's Day," the state of Maine has now banned the use of Native American names and mascots in public schools and colleges.
Maine is the first, and thus far only, state to forbid such imagery.
Governor Janet Mills signed the bill into law yesterday. The vote on the bill was divided along party lines, with the Democratic-controlled legislature ultimately prevailing.
According to the Bangor Daily News, Governor Mills, surrounded by members of the state's tribal communities, said "While Indian mascots were often originally chosen to recognize and honor a school's unique connection to Native American communities in Maine, we have heard clearly and unequivocally from Maine tribes that they are a source of pain and anguish."
Mills added that mascots are a "symbol of pride," not a "source of pride." The latter, for Maine, are the "people, communities and understanding and respect for one another," she said.
The governor's office noted that "California, Oregon and Wisconsin have [mascot] restrictions, while New York, South Dakota and Michigan have called for an end to the use of mascots," according to Fox News.
Indeed, two years ago law students at Michigan State University had lobbied to get its state to ban the "Redskins" mascot.
The federal government has even intervened on the issue; in 2014 the Trademark Trial and Appeal Board revoked six trademarks belonging to the National Football League's Washington Redskins, and a federal judge agreed with that decision in a ruling a year later. But that ruling was vacated by the Fourth Circuit Court of Appeals in early 2018, making use of the earlier US Supreme Court "Slants" decision. (For background on the "Slants" case, see this Fix story.)
There's also the question of whether Native tribes (like those with Gov. Mills at her signing ceremony) truly represent the majority opinion of their communities.
Read the Daily News and Fox News stories.
MORE: School to students, staff: No Washington Redskins gear
MORE: Columbia Native American group wants reparations from the college
IMAGE: Shutterstock.com
Like The College Fix on Facebook / Follow us on Twitter