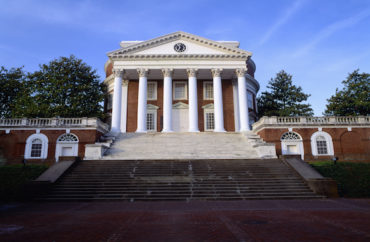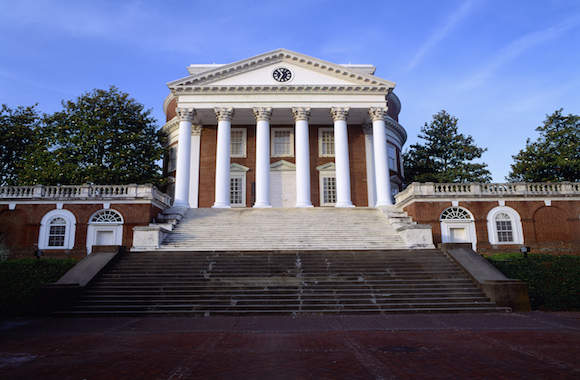 Students do not 'shed their constitutional rights to freedom of speech or expression at the schoolhouse gate'
A lawsuit filed against the University of Virginia by a former medical school student that claims administrators violated the student's right to free speech may proceed, a district court has decided.
A judge ruled March 31 that Kieran Ravi Bhattacharya's complaint against the University of Virginia alleging retaliation in violation of his First Amendment right to free speech may go forward, but the court dismissed three of his other causes of action.
The crux of the issue centers on a microaggression panel in October 2018 during which Bhattacharya questioned the moderators.
His lawsuit "alleges sufficient facts to find that Bhattacharya's questions and comments at the microaggression panel were protected speech," Senior District Judge Norman Moon ruled. "His expressions were not made at inappropriate times or places, nor were his comments disruptive or offensive."
Reason, which first reported the story, summarized the microaggression panel exchange by noting Bhattacharya began it by seeking clarity on the definition of microaggressions:
"Is it a requirement, to be a victim of microaggression, that you are a member of a marginalized group?"

[Presenter Beverly Cowell] Adams replied that it wasn't a requirement.

Bhattacharya suggested that this was contradictory, since a slide in her presentation had defined microaggressions as negative interactions with members of marginalized groups. Adams and Bhattacharya then clashed for a few minutes about how to define the term. It was a polite disagreement. Adams generally maintained that microaggression theory was a broad and important topic and that the slights caused real harm. Bhattacharya expressed a scientific skepticism that a microaggression could be distinguished from an unintentionally rude statement. His doubts were wellfounded given that microaggression theory is not a particularly rigorous concept.
The exchange (an audio recording of which is available) prompted a series of events that led to Bhattacharya being kicked out of med school, court documents allege.
Essentially what started as a concern over Bhattacharya's exchange turned into meetings with his deans and a hearing that determined he should get a psychological evaluation before returning to campus. Next, campus officials told Bhattacharya he would be required to get the psychological evaluation before returning to school, and Bhattacharya balked at such a request.
Campus leaders then suspended him, and subsequent to that got a No Trespass Order against Bhattacharya, claiming some of his online comments in an unnamed chat room were deemed threatening. According to Bhattacharya's side of the story, he was never told what specific comments warranted such an order.
He appealed his suspension and the No Trespass Order, but administrators said the order prevented them from addressing the appeal.
Bhattacharya filed his lawsuit against the University of Virginia in September 2019.
In his March 31 ruling, Judge Moon would not dismiss Bhattacharya's claim that his free speech rights were violated.
"The First Amendment protects not only the affirmative right to speak, but also the 'right to be free from retaliation by a public official for the exercise of that right,'" Moon ruled.
The ruling stated that a student at a public university may state a plausible claim for First Amendment retaliation if he alleges that he "engaged in protected First Amendment activity," that "the defendants took some action that adversely affected [his] First Amendment rights," and that "there was a causal relationship between [his] protected activity and the defendants' conduct."
"Defendants argue that Bhattacharya's claim fails because his speech was not protected. They submit that Bhattacharya was dismissed not because of his speech but because he violated the school's professional standards."
The court disagreed with UVA's lawyers' arguments on that cause of action.
"Students do not 'shed their constitutional rights to freedom of speech or expression at the schoolhouse gate,'" the court ruled, noting that while schools may regulate a few specific time, place and manner restrictions on student speech, Bhattacharya's speech did not run afoul of such provisos.
"Bhattacharya's speech at the panel discussion—questioning and critiquing the theory of microaggression—does not clearly fall into any category of speech that UVA Medical School can regulate or prohibit. His comments and questions did not 'materially disrupt classwork or involve substantial disorder or invasion of the rights of others.'"
MORE: This professor refused to take mandatory diversity training. His university backed down.
IMAGE: Joseph Sohm / Shutterstock
Like The College Fix on Facebook / Follow us on Twitter