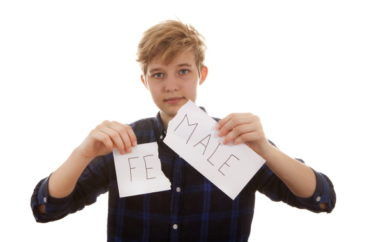 Mercer University is considering doing away with "binary titles" for its homecoming festivities in the name of "inclusion."
The Macon, Georgia institution's Office of Campus Life is currently conducting an online student survey on the issue, according to a report by The Mercer Cluster.
The survey asks "Do you think Mercer should move to a crowning two students as royalty, regardless of gender?" and "Do you think changing systems would promote more organizations to nominate members for royalty?"
Mercer looked into possible changes after student representatives from Kennesaw State visited campus to discuss their own "gender-neutral" homecoming. As a result, Mercer is pondering a system where "co-ed organizations would still […] nominate two members and single-gender organizations would nominate one."
Sixteen students would then be nominated based on performance in interviews, and the final eight would voted on by students with the top two ultimately crowned "Homecoming Royalty" — regardless of gender.
Mercer Associate Director of Campus Life and Student Involvement Meredith White said survey results currently "remain mixed."
MORE: Male student wins homecoming queen title at Tennessee high school
Among the students who believe that the process should be changed is Erika Houser '23, a neuroscience major.

"I know there is a lot of old tradition behind using the terms 'king' and 'queen' within Homecoming festivities," Houser said. "Those have never been inclusive terms for students who do not identify as binary male or female and might place students in an uncomfortable position if they are nominated for the Homecoming court but do not feel comfortable using either of these labels."

Mercer alum Cam Wade '22 was one of those students who considered trying for Homecoming court but decided against it due to their gender identity.

"I think it's long overdue that we overhaul some of these titles," Wade said. "I honestly considered running for Homecoming Court my senior year, but I didn't really know what category I would be grouped under since I was just coming into my non-binary identity, so I never did it."
One student suggested keeping the titles "King" and "Queen" but adding other "diverse" honorifics.
Mercer is but the latest to consider such a homecoming change; in 2018 Penn State ditched gendered titles in favor of a homecoming "award." In the previous two years, the University of Minnesota and Appalachian State replaced "King" and "Queen" with "Royals" and "Royalty" respectively.
MORE: SMU human rights group to boycott homecomings unless they become 'gender-neutral'
IMAGE: Sandra van der Steen / Shutterstock.com
Like The College Fix on Facebook / Follow us on Twitter