The middle of May featured the debut of the first-ever "feminist" mini-golf course at Middlebury College's Kenyon Arena, thanks to a couple of professors and students from a class called "Feminist Building."
Now, before you exclaim "AW, C'MON MEH!!" keep in mind that Middlebury, arguably more than any other American campus these days, is the personification of "woke" culture.
For example, its counseling director believes that all psychological suffering is due to "whiteness, heteronormativity, patriarchal systems." Administrators also had pledged to crybully students they'd do what they could to prevent conservative speakers from coming to campus.
And, of course, who can forget how Middlebury students rioted when Charles Murray attempted to give a talk there.
According to the Addison County Independent, the feminist golf course's 11 holes each focus on a "reproductive justice" topic such as "foster care, incarceration, abortion, contraception, sex education [and] crisis pregnancy centers."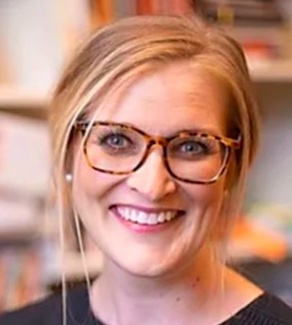 (Eleven holes? Not 18? Did they run out of subject matter?)
Carly Thomsen (pictured), the golf course's project manager and co-teacher of the "Feminist Building" class, said "Games are a way to invite people into conversations they might not otherwise have. Also, games are useful for those of us who have been having these conversations for a long time and are exhausted by the recent attacks on reproductive justice."
Those "recent attacks" presumably are a reference to last summer's Dobbs decision which overturned Roe v. Wade.
Thomsen, who has published pieces on "reproductive justice, LGBTQ activism, queer rurality, and feminist pedagogy" and teaches the courses "Feminist Foundations," "Introduction to Queer Critique" and "Politics of Reproduction," added "I think that you can have conversations about abortion that are commonsensical without getting dogmatic, and my hope is that this is precisely the kind of space that can foster those conversations."
MORE: College golf teams are representative of 'white privilege,' argues golfer
Course design director Rayn Bumstead said "The places where reproductive injustices occur are all around us, which means that possibilities for resistance are also all around us."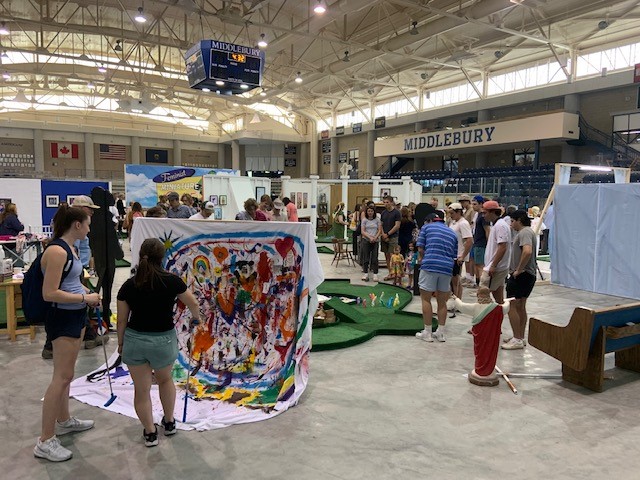 "[A]s players traversed the hand-built greens, putting balls through landscapes built to replicate sites where reproductive issues play out — a hospital, a kitchen, a courthouse, a classroom, a bar — they were confronted with manifestations of feminist ideas that were grounded in physicality," Valley News reports.
At the hole dubbed "Care Work," participants must hold a baby doll "while putting their golf ball through a makeshift kitchen."
Hole 10 is akin to a jail because "the story of incarceration is one of violence: forced separation from children, being shackled while giving birth, loss of parental rights, forced sterilization, criminalization of Black mothers, immigrant detention, complete rejection of bodily autonomy."
Hole 6 offers players two entrances — one to an abortion clinic and the other to a crisis pregnancy center. The latter has "an infinitely more difficult putting trajectory" because it "articulate[s] the impact of crisis pregnancy centers, which aim to discourage people from getting abortions."
Student Isa Pérez-Martín, a "public feminism organizer" who designed the 6th hole, said "Like, you often don't really know what you're getting yourself into with crisis pregnancy centers. … (They) sound like they're gonna help you but not really."
One parent brought her three young kids to the course, saying "I think what's cool is that for kids, developmentally, they're going to understand some things, and other things, they might not be quite ready to chat about. That's fine. They'll ask the questions that they want to know the answers to."
How powerful, eh?
The feminist golf course is free and is open Thursday through Saturday from 4-7pm until July 15.
MORE: Black athletes called athletic center 'Plantation,' say they worked for white students to play golf
IMAGES: Carly Thomsen/Facebook screencap; Linkedin screencap; WCAX, VermontMixologist/Twitter screencap
Like The College Fix on Facebook / Follow us on Twitter