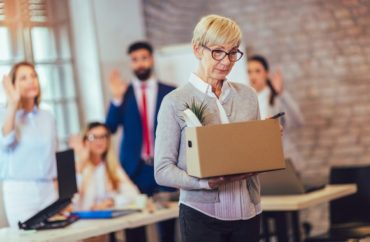 Principal and superintendent invent 'disruption' out of thin air to justify censorship
Was opposing the Vietnam War in 1969 any less potentially "disruptive" than supporting the Confederate flag in 2021?
The Supreme Court's Tinker ruling forcefully stated that students do not "shed their constitutional rights to freedom of speech or expression at the schoolhouse gate." Administrators cannot infringe on student expression – in that case, wearing anti-war black armbands – simply because it might cause a "disruption."
A Missouri high school is intent on punishing its teachers for following the law by not ordering a student to remove his Confederate flag face mask last week.
That's the only reasonable conclusion from a Fox 2 report on the controversy. It paraphrased a Mehlville Schools spokesperson as saying "the lack of response by teachers remained under investigation and would be addressed as a personnel matter."
Superintendent Chris Gaines and Oakville High School Principal Tamara Sunkett both claim that any display of Confederate symbols is banned under the dress code because they create a "disruption," yet the Fox 2 report makes no mention of any tangible disruption caused by the student's mask. (No other media report sheds further light.)
Student reportedly texted their parents, but only one parent, Tamica Harding, called the school to complain, according to both administrators. The student wearing the mask had already left campus for the day by the time Oakville went looking for him.
MORE: School bans student's Confederate mask after parent complains
Harding's daughter was "hurt, frightened, and intimidated," in Fox 2's paraphrase of the mother. That's far from "disruption."
In fact, the news report is shockingly thin on any details that would give the school legal cover to censor the student's symbolic speech under Tinker. Students were undoubtedly offended by the mask, but the principal and superintendent don't even claim that their offense caused any disruption to the learning environment.
The Tinker court's threshold for legal censorship is student speech that "materially disrupts classwork or involves substantial disorder or invasion of the rights of others." Educators have to show that "the students' activities would materially and substantially disrupt the work and discipline of the school."
Administrators simply invented a deus ex machina to get around their legal problem, creating a "disruption" out of the inherent display of a symbol that was on a nearby state's flag until last summer.
The student's teachers appear to have correctly perceived that, controversial though the mask was, it was not causing any disruption to class time. Whether or not they were aware of the Tinker precedent, they may have saved the school from litigation by the student's parents by not inventing a disruption.
Now that their jobs are apparently at risk, the teachers would be wise to threaten legal action against Oakville and the district for implying they should have broken the law by censoring the student.
And now that the student has been banned from wearing his preferred mask without any showing that it was likely to create a disruption, his parents would be wise to look at their legal options as well.
MORE: School forces student to remove pro-Trump face mask, allows pro-Biden mask
IMAGES: adriaticfoto/Shutterstock, The Dixie Shop
Like The College Fix on Facebook / Follow us on Twitter