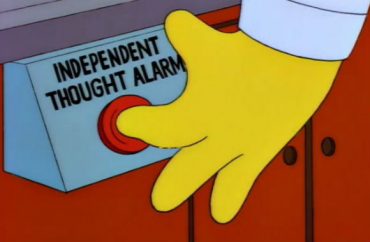 Suspended based on a single, disputed, private conversation
Montana State University removed its Title IX coordinator in the midst of a lawsuit alleging that she showed anti-heterosexual bias against an accused student, but the public university still has to deal with the fallout.
In a Friday ruling, a federal judge rejected motions for summary judgment from both the former student and the university and ordered the case to go to trial.
U.S. District Judge Sam Haddon said there were too many unanswered questions to resolve the case "as a matter of law." He did resolve one dispute: the legal status of the public university's harassment policy, which does not "facially" violate the First Amendment.
Erik Powell alleges that the university suspended and banned him from campus in response to a misconstrued conversation with his human-sexuality course instructor and a kangaroo-court investigation overseen by Jyl Shaffer, then the Title IX coordinator.
It's the second federal lawsuit to name Shaffer as a defendant because of her actions as a Title IX coordinator at a public university.
She had been dropped from a lawsuit against the University of Cincinnati until a federal judge reinstated Shaffer as a defendant this summer, citing a change in precedent from the 6th U.S. Circuit Court of Appeals. Both lawsuits allege she refused to investigate the plaintiffs' allegations against their accusers on the basis of sex or gender identity.
Shaffer continues to identify herself as "adjunct faculty" at Montana State on LinkedIn. She had no experience teaching at the college level when she left her administrative positions as Title IX coordinator and director of the Office of Institutional Equity in August.
About to teach my first college-level course. pic.twitter.com/SbmyJHZlS3

— Jyl (@jylshaffer) August 28, 2018
Complainant flashed a 'pocketknife'
According to Powell, class instructor Katharine Kujawa violated his confidentiality by sharing their private conversation with another student after a class session on transgender issues. Kujawa also filed a report with the dean of students based on her conversation with Powell.
The heterosexual student had privately expressed discomfort with sitting next to Myka Perry, who had previously identified as transgender in the class. Kujawa required all students to sign a confidentiality form, promising not to publicize "any personal experiences or personal identifying information" shared in class.
According to the "undisputed facts" cited by Judge Haddon, Powell privately told Kujawa that he was afraid of getting into a "confrontation or altercation" with Perry. He is "uncomfortable with transgender lifestyles" and "opted not to speak in class" for fear of making Perry "upset."
Kujawa then shared the private conversation with Perry, and asked if the transgender student wanted to be escorted to Shaffer's office to file a complaint. Both sides agree that Perry said "she felt comfortable walking by herself and showed Kujawa a pocketknife."
What remains disputed, and will be considered at trial, is what Powell said he would do if the transgender student repeatedly tried to engage him in conversation.
Powell had told Kujawa (below) in her office that he had a "physical altercation" several years earlier with a gay man who had groped his girlfriend. Kujawa claims, and Powell denies, that he also said he would "break [Perry's] face" if the transgender student ignored Powell's requests to not speak to him outside class.
There's also a dispute "about Powell having loaded guns in his truck," according to Judge Haddon.
MORE: Montana State demotes Shaffer in midst of anti-heterosexual lawsuit
'Mere offensiveness' not enough to qualify as harassment
The university's response to the murky factual situation was swift, harsh and biased, Powell alleges.
It issued him a "trespass warning, interim suspension, and no-contact order" the same day Perry filed a complaint with Shaffer's office and Kujawa filed a report with the dean of students. Even when it lifted the other restrictions a week later, Montana State still banned him from campus for the duration of the investigation.
Shaffer, the Title IX coordinator, assigned her deputy James Sletten to investigate the case, even though Perry and Sletten knew each other. The Title IX officials determined it was "unnecessary" to find an outside investigator to avoid a conflict of interest. (Sletten, like Kujawa, is currently listed as a graduate research assistant.)
Three days after he started investigating, Sletten turned in an initial report for the parties to review. Six days after that, he issued his final report. Both he and Shaffer (below) concluded that Powell was guilty of "Hostile Environment Harassment" because of his private conversation with Kujawa.
Haddon's ruling notes that this kind of harassment is defined narrowly in school policy. Although it misquotes the Supreme Court's Davis standard for harassment in educational settings, the policy still requires the harassment to be "sufficiently serious (i.e., severe, pervasive or persistent)
and objectively offensive," to the point where it limits a person's educational experience.
"Mere offensiveness" by itself can't create a hostile environment, and "the perspective of a
reasonable person in a similar situation" must be considered. The policy provides a lone example of a situation where a single incident might qualify as harassment: sexual assault.
MORE: How Shaffer figures into the anti-male bias lawsuit against UC
'An aspiring ally' to the complainant
From the filing of the complaint through Powell's appeal of the verdict, Shaffer and Sletten consistently showed favor toward Perry, in Powell's telling.
Shaffer thanked the transgender student for "telling us what happened" and for "trust[ing] us with this information." A day after he issued his final report, Sletten told Shaffer that he had offered Perry a ride to a local pride parade and that the transgender student "seem[ed] to be in better spirits."
Judge Haddon notes that the same day Shaffer emailed Perry "words of encouragement" – calling herself "an aspiring ally" and offering the "support" of all her staff – her office told Powell that he'd remain banned from campus during his appeal.
Powell never got a chance to pose questions to Perry and Kujawa during his appeal hearing, because both declined to show up.
An assistant attorney general for the state, Robert Stutz, ran the hearing and later ruled against Powell, saying that Sletten's report "should be approved." Provost Robert Mokwa signed off on the appellate ruling, and Dean of Students Matthew Caires imposed the final sanctions.
Though his suspension only lasted one semester and he got a refund for the summer courses he missed during his campus ban, Powell was also hit with sanctions that seemed to penalize his viewpoint. He was required to complete "anger management" and "civil rights" training and a "Campus Safety Questionnaire."
Federal judge orders Montan… by on Scribd
Skeptical of sanctions 'before any decision on the merits'
Judge Haddon noted that Montana State's Title IX practices did not meet the standards that some courts have required when it comes to credibility determinations in he-said, she-said disputes, such as the private conversation between Powell and Kujawa.
He cited rulings out of the 6th Circuit, which has ruled multiple times that universities must allow cross-examination of parties and witnesses in cases that turn on credibility.
Although his controlling appeals court, the 9th Circuit, "has not yet adopted" the same standards, it ruled in 2015 that a student facing suspension may be entitled to "more formal procedures" to comply with due process, Haddon wrote.
The problem in this case is determining "the severity and extent of Powell's punishment" two years after his suspension ended, the judge continued.
For one thing, the parties disagree whether there's still a "hold" on his account that prevents him from returning to the flagship campus in Bozeman. In a footnote, Haddon pointed out that the university system apparently violated its own policy by letting Powell enroll at another MSU campus, where he's been in "good standing" for nearly two years.
Powell is also seeking an injunction against the university "making any notation" on his transcript or keeping records related to the hearing and the findings against him. But the parties disagree whether these occurrences are in his permanent record or would turn up in a background check, Haddon wrote.
Because it's not clear whether the university is committing "ongoing violations" against Powell in this manner, only a trial can answer whether Shaffer and Provost Mokwa are personally liable for constitutional violations against him, the judge wrote.
MORE: Student told he can't openly disagree with gay marriage in class
It's not obvious that Shaffer and Sletten waited until the investigation was complete to judge Powell guilty, Haddon said, citing correspondence among them, Perry and Assistant Dean of Students Aaron Grusonik:
Moreover, MSU's imposition of sanctions against Powell before any decision on the merits of Perry's complaint had been reached clearly calls into question whether MSU itself inappropriately prejudged the case.
The sanctions seem to be out of whack with the only evidence in the case, Haddon suggested. He emphasized that Powell was kicked off campus and hit with other sanctions because he was judged to have violated a narrow harassment policy, "on the basis of a single statement" alleged by his instructor, with no other witnesses.
Powell didn't even make the alleged harassing statement to Perry, the transgender student, calling into question whether it could support the "hostile environment" finding, the judge said.
Only a trial can determine whether Powell's alleged statements about Perry were "so unequivocal, unconditional, immediate and specific" that they constituted a "true threat," he wrote. The same goes for whether Montana State's response followed its own policy, whether the sanctions were based on "established facts" and whether the policy was applied constitutionally.
It's also an open question whether officials treated Powell and Perry differently based on their gender identities, which means Powell's Title IX claim will go to trial, Haddon said.
The university removed him from campus "notwithstanding" that Powell followed Kujawa's confidentiality requirement, yet officials "took no action related to the undisputed statement of Perry about possession of a knife."
While the university's "application" of its harassment policy must be determined in a trial, the constitutionality of the policy as written is not. Haddon noted that it "contains limitations intended to protect against the university imposing overly restrictive limits on protected speech."
MORE: Judge approves subpoena for Obama records on anti-male bias
IMAGE: Frinkiac.com
Like The College Fix on Facebook / Follow us on Twitter