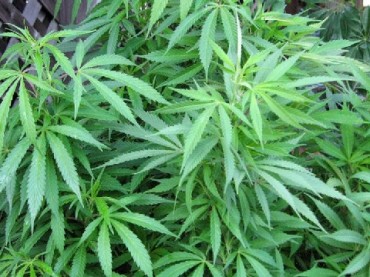 Weed at the Ivy League
More and more schools are developing and launching programs to study marijuana, a reflection of the psychoactive plant's growing legal status across the country.
In recent years schools such as Northern Michigan University have offered students the chance to study the controversial plant in an academic setting. Now even the Ivy League is offering such an opportunity.
This fall, Cornell University "will offer the undergraduate course 'Cannabis: Biology, Society and Industry,' which will focus on exploring the history, culture, pharmacology, horticulture and legal challenges associated with cannabis," Quartz reports. Next year the school will launch a master's degree focusing on the study of marijuana.
Multiple other institutions have adopted similar programs:
In June, the University of Maryland School of Pharmacy announced the launch of a master's degree in medical cannabis science and therapeutics. The two-year program starts in late August, which also is when the University of the Sciences in Philadelphia will offer the first of four courses in a new MBA option for students interested in studying the cannabis industry. And in Canada, which last year became the second country in the world to legalize weed nationwide, McGill University plans to offer a graduate degree in cannabis production starting in 2020.

The growing number of colleges adding degrees and courses in cannabis (there are also online cannabis certificate programs out there) reflects a hot industry with needs for both high-level and broad-based skills, whether in horticulture, chemistry, entrepreneurship, pharmacology, policy and regulation, communication, or the law…

"If you're going to go into the industry, you really need to know all aspects of the industry," says Carlyn S. Buckler, an associate professor at Cornell's College of Agriculture and Life Sciences, who designed the school's new undergraduate cannabis course. "In other words, you need to understand the plant itself."
Other schools have offered courses meant to explore various aspects of the plant: "For instance, the University of California, Davis offers a course for medical students to teach them about the physiology of the plants and how it interacts with the human body."
MORE: University pays $343,000 for censoring pro-marijuana students
IMAGE: Scott Beale / Flickr.com
Like The College Fix on Facebook / Follow us on Twitter