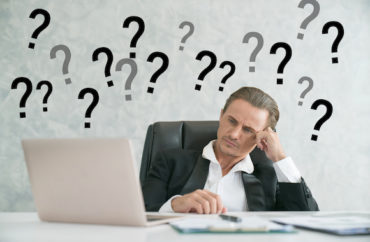 The National Education Association's Representative Assembly is always a head scratcher for non-educators as issues not directly linked to classroom matters are considered and debated.
This past week in Houston, Texas, NEA delegates indicated they're "moving in a more openly progressive direction," according to Education Week.
For example, after "much debate," delegates offered support for the #MeToo movement and abortion rights. Historically, the union has stayed away from taking a concrete position on the latter.
"[T]he NEA will include an assertion of our defense of a person's right to control their own body, especially for women, youth, and sexually marginalized people," the item read. "The NEA vigorously opposes all attacks on the right to choose and stands on the fundamental right to abortion under Roe v. Wade."
If that's not bad enough, the NEA backed school districts making educators attend workshops on critical race theory-based ideas du jour: Representatives officially endorsed staff trainings in so-called "white fragility."
Scholar Robin DiAngelo has defined the term white fragility as "a state in which even a minimum amount of racial stress becomes intolerable, triggering a range of defensive moves. These moves include the outward display of emotions such as anger, fear, and guilt, and behaviors such as argumentation, silence, and leaving the stress-inducing situation." In other words, the concept explains why many white people are reluctant to talk about racism.
DiAngelo, like Glenn Singleton, obviously knows her audience … and, like him, makes out well as a result.
As with abortion, there was debate on this topic as well.
White fragility and silence is a complicit act. White educators have a responsibility to confront our own fears and biases for the benefit of our students and communities. #NEARA19 #WeAreOEA https://t.co/WRJp3S8yjj

— HollieSka (@amsterdizzle) July 4, 2019
A dissenting delegate wrote "When the language of NBIs insinuates that ALL white people are the issue because of 'white privilege' or 'white fragility,' I find it hurtful. The idea seems to be that nothing I do will make up for ANY atrocities because I am white."
This delegate is exactly right. By never offering tangible solutions, these programs are perpetually self-sustaining.
For more on DiAngelo and her workshops, take a good hard look.
In another union news, NEA Vice President Becky Pringle announced her intention to run for NEA president. Pringle describes herself as a "social justice warrior" … which is probably the last thing the organization needs now. In addition, the NEA agreed to a one-year pilot program in which "two educators of color from at least 10 states" will actively recruit minority high school and college students into the teaching profession.
For a classic take on resolutions passed by the NEA, check out here.
Read the Education Week article.
h/t to Joanne Jacobs.
MORE: Teachers sue to recoup union payments following 'Janus' ruling
MORE: Teacher's anti-Trump lesson published on NEA's website
IMAGE: lOvE lOvE / Shutterstock.com
Like The College Fix on Facebook / Follow us on Twitter