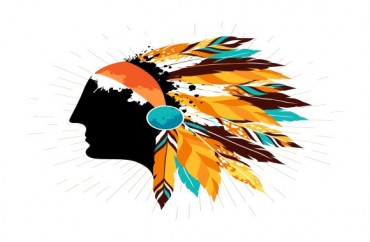 The University of Michigan Native American Student Association wants a campus study lounge renamed so that Native students can feel more "included" and "respected."
Specifically, NASA (the Native group, not the space agency) is requesting the first floor of the south Union lounge be renamed, but no specific replacement titles are noted in The Michigan Daily's report.
Approximately 50 students and community members attended last night's event with the Michigan Union Board of Representatives. NASA head Maitland Bowen said the renaming would go a long way in "recogniz[ing] past offensive practices" by the so-called secret organization Michigamua, or Order of Angell.
Founded by UM President James Angell in 1902, Michigamua committed the sin of appropriating Native culture at its meetings and meeting place. This included setting up the site as a wigwam, displaying Native artifacts, and "incorporating Native practices into their meeting rituals."
"What we are asking is for the same level of permanence and priority that has been placed on James Angell and the Order over the years," Bowen said.
Bowen discussed initiatives of other universities to acknowledge their Native American student population. Colleges including Michigan State University, University of California Berkeley, University of Minnesota and others all have spaces dedicated to the Native American community.

"Clearly, it is not irregular to have a physical space for native and indigenous students on campus, especially at a university as large and as endowed as Michigan is," Bowen said. …

By renaming the south lounge, Bowen said she believes the University could take an important, relatively simple and cost-free first step in recognizing and appreciating the role Native Americans played in allowing the University to exist. …

[Alumnus Alan] Haber said the act of renaming would be representative of a restorative deed.

"Land that belonged to other people was taken as our own, us being settlers," Haber said, referencing early colonization in America. "It seems important not only restoratively, but symbolically in the future to have some piece of land ceded back to the Native American community."

Haber reiterated Bowen, stressing the need for a place on campus where Native Americans can celebrate their culture and be recognized by the University.
Haber was the first president of UM's Students for a Democratic Society back in 1960.
At the meeting's conclusion, the Michigan Union Board did not render a final decision on Bowen's proposal, nor indicate when it would.
MORE: Students told they're 'genocide beneficiaries' at Native American panel
MORE: SDSU constructing $250,000 'Healing Garden' to honor Native Americans
IMAGE: Shutterstock.com
Like The College Fix on Facebook / Follow us on Twitter