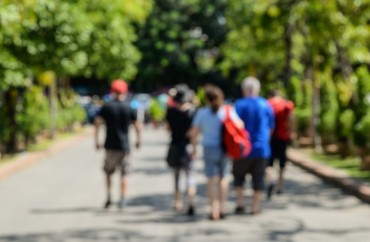 Campus officials at North Carolina State University repeatedly discriminated against and hindered a Christian student group in its attempts to talk to peers about Jesus, according to a new lawsuit.
The litigation was filed this week by the conservative Alliance Defending Freedom. It demands that the public university revise its speech code to free up students' ability to approach and talk to others about Jesus on campus.
Attorneys argue campus policy requires a permit for "any kind of student speech or communication anywhere on campus." What's more, they allege campus officials selectively enforced the policy against Grace Christian Life, the registered student organization serving as plaintiffs in the suit.
The lawsuit claims campus officials told Grace Christian Life members they couldn't approach students who didn't approach them first, and that they had to stay behind their table they had set up in a popular area on campus.
Meanwhile, Grace Christian Life members say they saw many other students hand out fliers and approach students for various reasons and causes, and they were never stopped or told to stay behind their tables, court documents state.
"Grace Christian Life members observed and documented numerous other groups freely speaking with other students and handing out literature either without a permit or outside of the area reserved by their table permit—sometimes in full view of the same officials that stopped Grace Christian Life from doing the same," the firm states online.
The lawsuit accuses the university of viewpoint discrimination, infringing on students' free speech rights, and violating their First Amendment right to free exercise of religion.
"Defendants knew or should have known that by requiring Grace to obtain
permission prior to engaging in religious discussions with other students on campus, the university violated Grace's constitutional rights," the lawsuit states.
The attorneys want the school's speech code policy revised as a solution.
"The speech permit policy contains no objective criteria for university officials and the defendants to use when determining what speech 'is consistent with the university's mission and purpose of the location,'" the suit states.
As it stands, administrators possess "the authority to evaluate whether student speech is consistent with the university's mission and purpose of the location, and to disallow or place restrictions on the dissemination of that speech based on content and viewpoint," it adds.
Like The College Fix on Facebook / Follow us on Twitter
IMAGE: Shutterstock