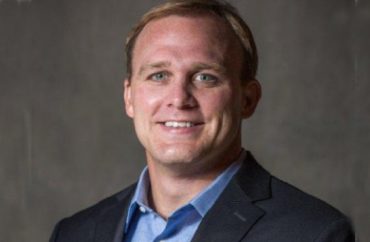 New center will advocate for conservative values at University of Texas at Austin
The director of a new conservative think tank at the University of Texas at Austin is a "superb scholar," according to a former colleague.
Justin Dyer has left a similar position at Mizzou's Kinder Institute to take the helm at the new Civitas Institute at UTA.
Professor Alan Gibson, a Kinder Institute faculty fellow, told The College Fix in an email that Dyer is a true believer in "liberal education" and that the Kinder Institute was "animated by his vision of humane learning."
"Too many universities today have moved away from the study of the core disciplines such as history, philosophy, and political science and no longer view the development of critical thinking and civil discourse as important," Gibson told The Fix.
"The Kinder Institute stands as a counterweight to these developments. It is dedicated to these activities and the values associated with them. Justin is the primary reason. … He is a gifted administrator and a superb scholar," Gibson added.
"Under Justin's direction, it has developed into a center for understanding and preserving American democracy," Gibson said about the Kinder Institute.
"We need a Kinder Institute on every campus in the United States and a Justin Dyer to direct it," Gibson said. "Unfortunately, there is only one of him."
As the institute's new director, Dyer (pictured) will be tasked with bringing together "disciplines in politics, philosophy, economics, history, public policy and business to create unique opportunities for students to study in an environment that encourages independent thought, civil discourse, free speech, reasoned inquiry and intellectual curiosity," according to the university.
Dyer shares his vision for the center
"The whole team at the Kinder Institute built a culture of open inquiry, ideological diversity, and intellectual curiosity," Dyer told The Fix.
He believes that some of his greatest accomplishments as director were "the creation of new signature undergraduate programs, the launch of a BA in Constitutional Democracy and MA in Atlantic History and Politics, high-profile faculty hires, and countless lectures with some of the world's best scholars."
Still, he feels that the "most significant thing about the Kinder Institute is the positive impact that it continues to have on the lives of students."
At the Civitas Institute, Dyer hopes "to bring together a world-class community of scholars to study the political, moral, and economic foundations of a free society within an academic culture that values independent thought, civil discourse, free speech, reasoned deliberation, and intellectual curiosity."
"Public universities are at their best when smart and interesting people come together in an enterprise of shared inquiry and truth seeking," Dyer said. "When that happens, people will disagree."
"I'm reminded of James Madison's line in Federalist no. 10 that 'as long as the reason of man continues [to be] fallible, and he is at liberty to exercise it, different opinions will be formed,'" Dyer told The College Fix. "Intellectual diversity is a sign of life and health in an academic setting."
When asked for a comment by The Fix, the University of Texas offered a link to its news release.
MORE: Troy University students will learn how to combat woke corporations
IMAGE: University of Missouri
Like The College Fix on Facebook / Follow us on Twitter