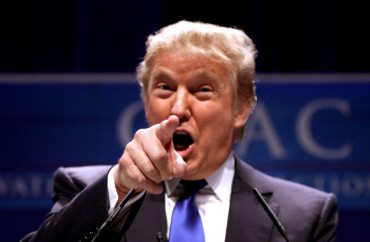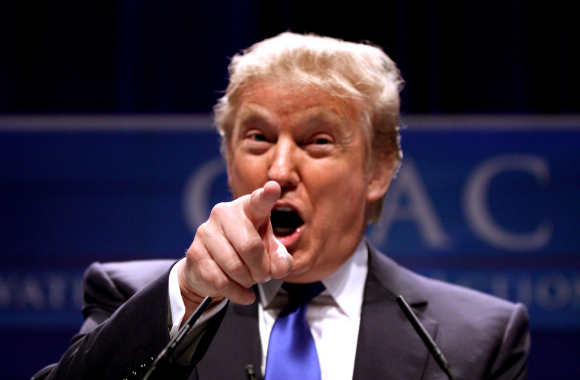 Yet again, school teachers are demonstrating either their outright ignorance of the First Amendment, or their contempt for it.
The latest examples come from a New Jersey high school where teachers from different disciplines chastised the same student for a Trump campaign banner hanging on his wall.
According to the Asbury Park Press, Toms River North High School chemistry teacher Andrew Gilman told student Anthony Ribeiro to "take down right now" his "Trump 2020" banner as there was "no room" for politics in his (virtual) class.
When Ribeiro shook his head "no," Gilman said "If you're not going to get up and take it down I'm going to have to ask you to leave the class for today."
So Ribeiro did just that.
The following day, English teacher Leslie Maryon-Larose queried Ribeiro about his banner, calling it a "possible disruption." Ribeiro noted Maryon-Larose was more cordial, telling him "I respect your view but it could offend a lot of people especially in a time when we are in."
When Ribeiro's mother contacted the school about the incidents, the vice principal told her both teachers' actions were wrong.
"[The vice principal] was in agreement with me and said they were 100% wrong. He said to leave [the banner] up," Tara Jost said. Jost also spoke with a district assistant superintendent who backed up the vice principal's comments.
"Regarding the recent incident at High School North, the district is handling the matter internally," the district said in a statement. "The student was not in violation of any general code of conduct or any policy specifically related to virtual learning. We have worked with and are continuing to work with all involved parties to resolve the issue and move forward."

A list of virtual education rules issued to students at the beginning of the school year made no indication of barring political or other background items, stating only that students must follow the district dress code (no pajamas) and cannot attend online classes from their beds.

Ribeiro said he was never politically active until this year and now supports Donald Trump.

"Before the quarantine I had no idea what a Republican or Democrat was and it gave me an opportunity to really watch things and documentaries," he said. "And I have friends who have gotten me interested in politics and I am a big Trump guy."

He said he does not need an apology, but wants to make sure no other students have to face what he considers a violation of rights.
Ribeiro doesn't have to "consider" it — his First Amendment rights were violated. If that banner was on a shirt he wore to school, he'd have every right to keep it on, no matter what his teachers said.
Ironically, a chemistry teacher in California recently told a student he'd be booted from virtual class if he did not take down the Trump banner (the same one Ribeiro has) hanging on his wall.
MORE: Teacher rips student for naming Trump as person he admires
MORE: Another teacher, another ridiculous anti-Trump rant in class
IMAGE: Gage Skidmore / Flickr.com
Like The College Fix on Facebook / Follow us on Twitter