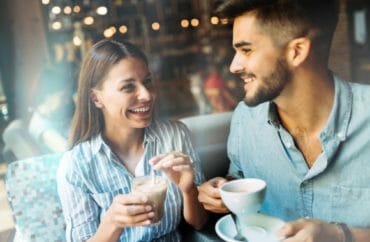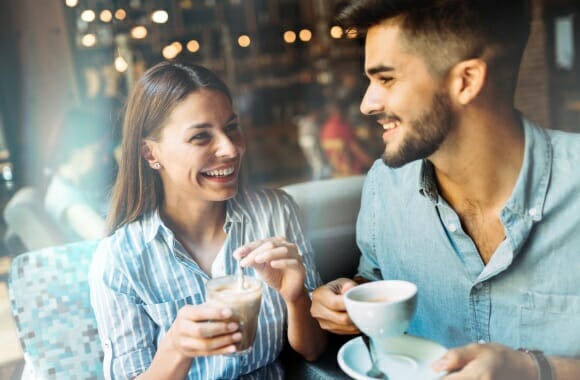 'Righter' aims to combat hook-up culture, political bias against conservatives
Swiping left isn't an option — politically speaking, that is — with a new conservative dating app slated to soon launch.
This November, Righter hopes to offer right-of-center folks of all ages looking for love a chance to find it among like-minded individuals with a system designed to promote relationships, not the hook-up culture.
"This isn't set up for sex," Righter app founder Christy Edwards told The College Fix. "This is set up to meet each other, for a live date, see if you connect."
Righter is going to be an app that is easy and fun to use and that will connect you with other "right-minded" singles who appreciate the Conservative lifestyle. We launch in November! pic.twitter.com/dgTYPLVPnx

— Righter (@wearerighter) October 25, 2018
The free app is expected to work like most dating apps. Users make a profile and can swipe left or right depending on their level of interest. Users can chat and decide whether to meet in person. If a user wants access to the Righter library and the ability to go back and forth on profiles, they can upgrade to premium for $14.99 per month. For military veterans, this upgrade is free.
If a user is reported three times for misconduct, they will be blocked. Security and safety are paramount in the app, said Edwards, adding she wants to promote a sense of chivalry within the app, a trait that seems to have been lost within other similar online connection services.
"What's wrong with a man touching your hand, or your back, or wanting to give you a hug, or hopefully a kiss goodnight? When did those things stop being sexy?" Edwards said.
The app hopes to stand against the notion that sex is a requirement on first dates, as the right-of-center individuals who will use the site will hopefully hold a more conservative set of principles and moral guidelines, she added.
"Sex should never be an expectation," she said.
What's more, Edwards said, the idea for Righter was born of a desire to combat the apparent political bias against conservatives on other dating apps. She said her market research found that people on Tinder who identified as conservative were more likely to be swiped left, or in other words, rejected because of their political beliefs.
After speaking to numerous people from both genders and differing ages, she said she realized conservatives were having trouble finding classy dates and needed a dating site where they wouldn't have to worry about being discriminated against because of their political stance or feel pressured to have sex.
The app will be geotagged, meaning participants will be able to find matches in their location. This may come in handy, especially for college students, because at many colleges it can be hard for conservatives to find one another, Edwards said.
"If Righter gets on college campuses you can be matched with somebody you didn't even know was at your school," Edwards said.
Several right-of-center college students interviewed by The College Fix said they would try Righter, that it sounded like a good idea.
"There's a lot of sexual issues with Tinder in my opinion," said Liberty University student Julia Bell, who said when she tried Tinder she began receiving sexually aggressive messages within 30 minutes of being on the app.
Liberty University student Jessica Hughes said in her experience, Tinder is not a place for real relationships.
"(Tinder) is generally for flings. I don't have anything against flings, but it's not conducive to good relationships at all," Hughes said.
While Liberty University is a Christian university and students do not find it hard to find like-minded individuals there, she said it could work for students on other campuses who would need something like this.
"Conservatives feel pretty alienated at schools like UCLA or Berkeley. Having an app that specifically targets other like-minded people, politically like-minded people, I think that can be a far more use to people at those schools," Hughes said.
MORE: Tired of meaningless sex, college students tout dating
IMAGE: ND 3000 / Shutterstock
Like The College Fix on Facebook / Follow us on Twitter