Harvard has not lived up to its free speech promises, according to signatories
The next Harvard University president must champion free speech for the sake of the university's integrity and reputation, according to a new petition signed by students, faculty and alumni.
There is a culture at Harvard "that is not conducive to free exchange of ideas," petition co-organizer and university undergraduate Victoria Li told The College Fix by phone on December 4.
"Many classes are framed in specific language that discourages open inquiry, which sometimes makes debatable ideas seem undebatable," she said.
Harvard's Presidential Search Committee must select a candidate who "affirms the importance of free speech for Harvard's campus climate, academic rigor, and international prestige," argues the petition, which The Fix reviewed.
More than 200 students, 31 alumni and 11 faculty members have signed it so far.
Harvey Silverglate, Harvard Board of Overseers candidate, university alumnus and co-founder of the Foundation for Individual Rights and Expression, called the free speech climate at Harvard "poor."
"There can be no real liberal education without free speech," so "you can't say that liberal education is alive [at the university]," he wrote in an email to The College Fix.
Harvard professor of government and political philosopher Harvey Mansfield agreed.
"Harvard offends against free speech with a woke administration that suffocates opposition, a faculty that refuses to hire conservative professors, and with a student body that silences diverse opinions," Mansfield, who signed the petition, told The Fix in an email.
"Harvard is so far gone that it hates itself for a false 'legacy of slavery.' It needs to search and revive its soul, now barely alive," Mansfield said.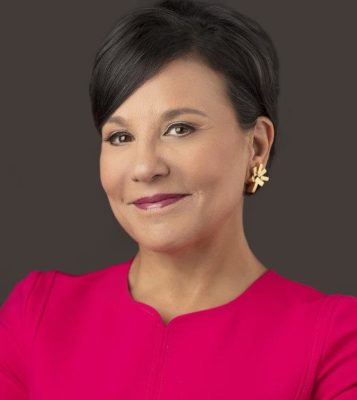 The signatories addressed their letter to search committee and university alumna Penny Pritzker (pictured), the committee's leader and senior fellow of the Harvard Corporation.
Following current university President Lawrence Bacow's announcement in June that he plans to step down at the end of this academic year, the Harvard Corporation has been conducting a search for his successor, The Harvard Gazette reported in July.
Official Harvard Free Speech guidelines 'have often been curtailed,' resulting in 'repression': petitioners 
The signers argued that the university has not lived up to its stated free speech principles.
The Faculty of Arts and Sciences Free Speech Guidelines, formulated in 1990, have "often been curtailed," resulting in a "climate of repression," the petition stated.
These shortfalls undermine the "environment of open inquiry and criticism" crucial to "Harvard's mission to "educate citizens and citizen-leaders."
"A Harvard degree is increasingly associated with emotional and intellectual fragility; some employers have even forsworn hiring Harvard graduates," the petition stated. "Harvard cannot retain the world's respect if it is seen as an intellectual environment in which dissent from orthodoxy is punished."
Additionally, the university's mandatory Title IX training suppresses speech by over-emphasizing the influence of personal characteristics such as race, gender, age, or size in causing sexual abuse and violence, according to the petition.
Many statements and judgments about these qualities are essential to academic work, according to the petitioners.
"Since virtually every proposition about the human condition, whether from the humanities, social sciences, or biomedical sciences, could be construed as unflattering to one group or another, and hence a '-phobia' or 'system of harm,' this stigmatization can only discourage honest inquiry," it stated.
Other evidence of "hostility to speech" included the backlash against university biologist Carole Hooven after claiming that there are two biological sexes and the disinvitation of philosopher Devin Buckley for her criticism of transgender ideology, according to the signers.
The Fix reached out to Hooven and Buckley for comment on the petition and their experiences with free speech at the university but has not received a response.
'The potential negatives of signing it are huge,' student stated
Petition organizers have kept most signers anonymous for their protection, according to Li.
Backlash is a "really legitimate concern," student and petition signer Shira Hoffer told The Crimson.
The recipients of the petition did receive the names of all signatories, according to the paper.
"The potential negatives of signing it are huge," co-organizer Jacob Cremers, who signed publicly and spread word of the petition to undergraduates, told The Crimson. "The negatives of not signing it are nothing. The positives of signing it are potentially zero — unless they really believe in the cause."
Cremers and his fellow organizers plan to send the petition to the Presidential Search Committee by the conclusion of the fall semester, The Crimson reported.
The College Fix reached out to the Harvard press office to ask for comments on the petition but has not received a response.
MORE: How the mighty have fallen: Harvard was once great.
IMAGE: Harvard University, PSP Partners
Like The College Fix on Facebook / Follow us on Twitter