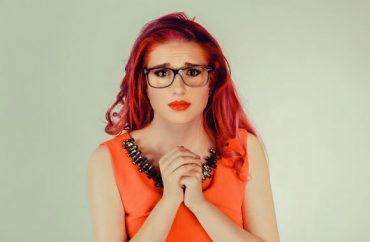 You've heard of WWJD — What Would Jesus Do? Well now we can add WWJW — What Would Jesus Wear? As in — he certainly wouldn't wear an unloving costume on Halloween.
That's one possible takeaway from a memo sent to female University of Notre Dame students recently from their residence hall rector, Elaine DeBassige, as she cautioned the women of Farley Hall on the costumes they choose, both for an annual themed dance at the school called SYR (Screw Your Roommate or Set-up Your Roommate), as well as for Halloween. The theme of the dance, held earlier this month, was "Disney Duos and Dream Teams."
With a subject line stating "Things to consider in your SYR and Halloween attire," the email, a copy of which was obtained by The College Fix, stated:
The SYR and Halloween are upon us! I know that many of you love this time of year. I am writing to you to call upon your good senses and your love for our community and what we stand for.

Christ teaches us that whatever we do to the least of our brothers and sisters, we do unto him. In Farley, every single resident is to be respected. There is no place for hate, racism, discrimination, or retaliation in our community. We are a family of strong, intelligent, and thoughtful women who are capable of not only being aware that hate, racism, discrimination, or retaliation are wrong, but we model for others what is good and right.

Cultures are not costumes. It is wrong to make a caricature of, enforce stereotypes, or objectify a people. Disney's Moana, Aladdin, Pocahontas, Mulan, The Three Caballeros, The Princess and the Frog, and a few other lesser characters have raised awareness to how easy it is to reinforce stereotypes through media. More than ever, we need to be aware of how our behaviors and decisions impact other people. Our intentions may be innocent, but the impact could be devastating.

I am certain that our family and guests will use its best judgement for the SYR and Halloween. Every year it is a mark of pride in how creative each of you are–one of my all time faves was the Loofahs! Disney has millions of ideas and here is a full list of Disney movies. Let's celebrate each other through an expression of creativity this season.

If you are unsure of a costume or an idea, I am absolutely willing to sit down and talk with you. If you have any questions or concerns, I want to welcome you to come and talk. In general, here is a good litmus test: if you would feel uncomfortable wearing the costume in front of the group of people that the costume depicts or are concerned if it is offensive, then you might need to think twice.
The email ended with no less than 13 links to various articles and videos on cultural appropriation and other costume admonishments, including "We're a culture not a costume," "Pocahontas from the perspective of her people," "Dark side of Disney and Aladdin," and "'But I didn't mean it!' Why it's so hard to prioritize impacts over intents."
DeBassige even sent the women a link to Cosmopolitan magazine's PC costume guide.
Keep in mind this comes from the same university that last year replaced its longtime mandatory PE class with mandatory "cultural competency" lessons.
While it may not be surprising cultural appropriation has now been linked to loving thy neighbor, we doubt very much the biggest concern of the Lord's on Halloween night is whether one's wearing a politically correct costume or not.
MORE: 'Progressive' Notre Dame faculty rebuke president
Like The College Fix on Facebook / Follow us on Twitter
IMAGE: Shutterstock
Like The College Fix on Facebook / Follow us on Twitter