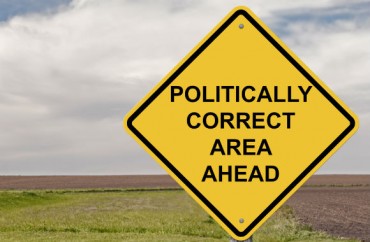 An elementary school in Staten Island has bagged a scheduled father-daughter dance out of fear it would violate state Department of Education "gender-based" guidelines.
According to the New York Post, based on 2017's Transgender and Gender Nonconforming Student Guidelines, the DOE has ordered schools to do away with events like the dance "unless they serve a 'clear' educational purpose."
PS 65's dance was scheduled for the February 9, but now is postponed until the school, PTA, and others "understand what [they] are legally permitted to do."
Some parents are mightily miffed at what they see as political correctness run amok:
"They're trying to take away everything that everybody grew up on and has come to know and I don't think it's fair or right," said Matthew West, who has two daughters at the school. "They should leave it the way it was — father-daughter, mother-son."
"It's not fair at all," said Jose Garcia, 37, who's gone to the past two dances with his 9-year-old daughter, Jolene. "I have nothing against no one but I don't think that it should affect the school, or the kids for that matter."

A disappointed Jolene said, "They had a dance party. We got to wear dresses and hang out with our friends."

"All this gender crap needs to just stop," said mom Akaia Cameron, who added that her third-grader had a "great time" with dad last year.

Parents pointed out PS 65 has no gender-inequality issues, because the Stapleton school had a mother-son bowling event last year.

The school's PTA will stage a rescheduled dance for kids and caregivers of any gender on March 2, according to the DOE.

[PTA president Toni] Bennett told The Post the PTA will change the annual "Father/Best Guy & Daughter Dance" to a more inclusive theme.
Department of Education LGBT Community Liaison Jared Fox said "Father-daughter dances inherently leave people out. Not just because of transgender status, just life in general. These can be really uncomfortable and triggering events."
He added, however, there is no DOE policy "explicitly banning" events like a father-daughter dance.
"For a young trans girl, to be able to go to a father-daughter dance can feel very affirming," Fox said. "In this instance she's recognized as a daughter."
MORE: HS's boys vs. girls spirit week activities unfair to 'gender variants'
MORE: Virginia students can be suspended for offending transgender peers
IMAGE: Shutterstock.com
Like The College Fix on Facebook / Follow us on Twitter