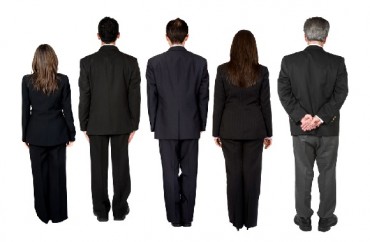 Ohio State University prioritized DEI over merit in hiring, according to a document dump obtained and reviewed by John Sailer, director of university policy at the National Association of Scholars.
Sailer obtained 800 pages of "Diversity Faculty Recruitment Reports" through a freedom of information act request and wrote about his findings in a Nov. 20 piece for The Wall Street Journal headlined "Inside Ohio State's DEI Factory."
The documents revealed how faculty hiring committees often considered a candidate's DEI bonafides as much as or more than their academic qualifications for a professorship, with one committee report point-blank stating: "We decided as a committee that diversity was just as important as perceived merit as we made our selections."
Ohio State University required DEI statements as part of the hiring process, but the OSU Board of Trustees ended the practice in April as state lawmakers advanced legislation to crack down on DEI requirements.
Sailer's investigation revealed just how far meritocracy had been flung aside at OSU to advance DEI. Some questions asked of candidates included how they demonstrated or committed acts toward increasing awareness of DEI, what each term of DEI means to the candidate, and what DEI initiatives the candidate has been involved in.
The Journal reported:
A search committee seeking a professor of military history rejected one applicant "because his diversity statement demonstrated poor understanding of diversity and inclusion issues." …

In a search for a professor of chemistry, the report notes that one candidate's "experiences as a queer, neurodivergent Latinx woman in STEM has provided her with an important motivation to expand DEI efforts beyond simply representation and instead toward social justice." Another report concedes that "as a white male" one proposed finalist "does not outwardly present as a diversity candidate." …

Candidates' demographics also appeared to play a significant role in faculty hiring decisions. Throughout the reports, references to the race and sex of candidates abound. Many of the job candidates' diversity statements emphasized their own "intersectional" identities—"a person of color and a member of the LGBTQ+ community," "a first generation, fat, queer scholar of color" and so on. …

One faculty position advertised last year was in French and francophone studies with a "specialization in Black France." It yielded a more racially diverse but still majority-white applicant pool. The committee was adamant about its intended outcome. "In our deliberations to select finalists, the importance of bringing Black scholars to campus was deemed to be essential. We thus chose three Black candidates."
The report comes as the bill to abolish DEI is expected to be voted on by the Ohio House in early December. It was approved by the Ohio Senate over the summer.
It also comes on the heels of an investigative report by The College Fix which exposed how Ohio State University has more than doubled its diversity staff in just five years, hiring more than 100 new DEI-related employees between 2018 and 2023, swelling the headcount from 88 to 189.
The cost of these employees is $20.38 million annually.
MORE: Ohio State University looks to embed DEI into every aspect of campus life
IMAGE: Shutterstock
Like The College Fix on Facebook / Follow us on Twitter