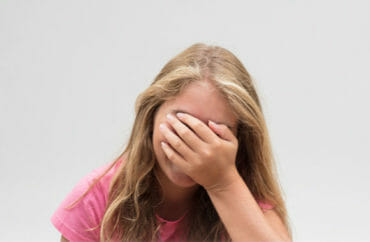 In the wake of former Papa John's pizza chief John Schnatter's alleged racist comments from last summer, a company bus is traveling the country to engage folks in diversity training at various locales.
According to WDRB, the "CEO Action Check Your Blind Spots Unconscious Bias Tour" will make 100 stops "at corporate campuses, college campuses, major festivals and events" to offer "an interactive experience" with diversity preparation.
Schnatter's unforgivable "sin" was that he used the N-word during a private conversation, one in which he apparently was seeking advice. The epithet was used as an example of "improper conduct."
This did not matter, however, as Ball State University stripped alumnus Schnatter's name from its Institute for Entrepreneurship and Free Enterprise, and returned all related gifts to the former CEO's foundation.
In addition to the "Unconscious Bias Tour" bus, Papa John's also put out a "Progress and Priorities for 2019" pdf flyer which hits all the right politically correct buttons.
The WDRB report notes that "employees are encouraged to walk through different virtual reality scenarios inside the [tour] bus. The first scenario is a phone call between employees or landlords and a renter. Each scenario is designed to expose bias situations."
These were quite a revelation, apparently, to Papa John's employee Lyndsay Railey, who said "I learned that we all have biases, whether they're conscious or unconscious."
Victoria Russell, Papa John's chief of diversity, equity and inclusion, said she was tempted to quit after the revelation of Schnatter's comments, but then asked herself "What can I do to make a difference?" That's when she got her present position. How 'bout that?
Under the "Enhancing Our Culture" section in the "Progress and Priorities" flyer, it states
We are cultivating a culture where all people are respected, welcomed and celebrated as their authentic selves.

• Conducted an audit of our culture and are implementing recommendations to ensure our commitment to diversity, equity and inclusion is represented throughout the company.

• Had nearly 100% participation in DEI training for employees in our corporate campus who rated the experience 4.5 out of 5. Workshops are rolling out to field teams and available at no cost for all franchisees.

• Formed DE&I Committee in 2017 and established Employee Resource groups that include: AfricanAmerican, Hispanic, Women, LGBTQ and Multigenerational.
In a nutshell: The company is putting out a lot of cash on feel-goodisms because, like Ball State's Board of Trustees, no one has a big enough backbone to question the nonsense.
Read the WDRB story and "Progress and Priorities" flyer.
MORE: Ball State University fails to do its basic job
MORE: Student groups hold 'race relations' confab re: 'Papa John' fiasco
IMAGE: Giulio Fornasar / Shutterstock.com
Like The College Fix on Facebook / Follow us on Twitter