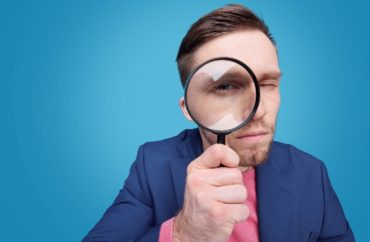 Comes after political and media attention to its practices
The University of Pittsburgh has hired a law firm to review its fetal tissue procurement policies after reports that it targeted black babies for their organs and grafted human tissue to rats for experimentation.
But the public university will not release the final report that will detail the attorneys' findings.
"The University routinely conducts reviews to ensure that its research activities—across all areas of research—comply with internal policies as well as all relevant federal and state laws," the school said in its news release.
The outside counsel "will brief University senior leadership of their findings" Pitt's media team said in its announcement.
Pitt's media team did not respond to two emailed requests for comment in the past week. The College Fix asked the university to confirm that it would not release the final report to the public. The Fix asked what law gave the university the ability to shield the document from public release.
Spokesperson Kevin Joseph previously told The College Fix that researchers "use fetal tissue in certain instances because it has proven to be an important method for combating and curing some of our most devastating diseases." These include, according to Joseph, "ALS, Parkinson's disease, Alzheimer's disease, spinal cord injury and others."
One pro-life student group said that university officials should stop their fetal tissue practices now.
"Engaging in research in which late term babies, some born alive we are told, are dissected, and used for experiments, represents a failure on the part of the University of Pittsburgh, which should put a stop to it immediately," Kristi Hamrick, spokesperson for Students for Life of America, told The College Fix via email.
She said the "abortion mindset" leads people to "hide behind a technicality to justify barbaric deeds."
"If we learned that puppies were cut apart after being ripped from their mothers' wombs," Hamrick said, "we would be horrified. Why should infants get any less consideration and compassion?"
Republican lawmaker and Pitt trustee Natalie Mihalek said "it is vital that these questions [about compliance] are answered surrounding this."
"The review will begin immediately, and a full report will be made available upon completion" Mihalek said, contradicting what Pitt said about the availability of the findings.
External reviews comes after report that Pitt targeted black babies for abortion
Pro-life investigator David Daleiden has worked on exposing what he says are unjust, if not illegal, practices by the public university.
"Infants in the womb, some old enough to be viable, are being aborted alive and killed for organ harvesting," Daleiden alleged in August, "in order to bring in millions of dollars in taxpayer funding for Pitt and the Planned Parenthood abortion business it supports."
He based his assertions on a National Institutes of Health grant application that showed Pitt received $3 million to harvest fetal organs.
The grant application showed that Pitt promised to pursue racial justice — by harvesting 50 percent of the organs from minority babies.
"The university would harvest 50% of aborted babies from white mothers and 50% from minority mothers — with 25% of the babies specifically coming from black mothers," The Daily Wire wrote in its analysis of the grant application.
Daleiden told The College Fix that the university should release the final report.
"Tellingly, the University of Pittsburgh thinks that hiring a law firm somehow counts as an 'independent' review of their barbaric experiments with aborted baby body parts," Daleiden said in a text message.
"Anyone who wants a real investigation should look at the document requests nearly 100 congressional representatives made last week concerning Pitt's experiments on aborted babies," Daleiden said. "[I]f Pitt is truly committed to transparency and accountability, it will release those documents immediately."
MORE: Pro-life student wants Fauci ousted over aborted fetal tissue research
IMAGE: Pressmaster/Shutterstock.com
Like The College Fix on Facebook / Follow us on Twitter