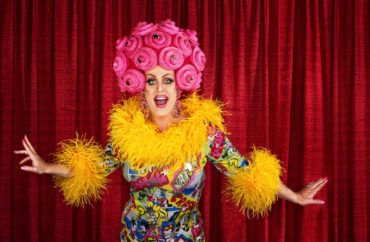 In the wake of alleged "anti-drag" legislation in several U.S. states, a freshman writing seminar at Princeton University is zeroing in on "queer visibility" as expressed by so-called drag culture.
The class, titled "And the Rest is Drag," is in its second year and asks (via its course description) "how might 'drag' describe the myriad choices we make each day to be seen and understood? How do we display who we are to the world, and why do we present the way we do?"
Instructor Tyler Baldor (pictured) told The Daily Princetonian he began the course "to remind students that the fight for queer rights is still ongoing."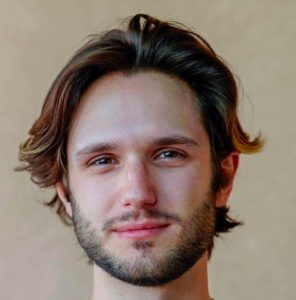 According to Baldor, the current "influx" of anti-drag legislation reminds him of the "institutional attacks" on drag during the early 20th century's Panzy Craze, in which drag performers enjoyed "widespread visibility" in the media.
Baldor said it's not true that LGBTQ+ individuals are "constantly getting more accepted" as evidenced by states' "hate" legislation, and added he hopes his class is "part of an amplified effort" at Princeton to make queer issues more apparent.
Student Alex Kirk said the "vague" nature of the various state bills "can be really dangerous" for trans people, and The D.P. links to legislation from Texas, Kansas, South Dakota and Nebraska.
Kirk and two other students said the class "has taught them the importance of free self-expression, leading them to worry about the mental health implications of banning drag" — such as increased suicide rates.
Baldor himself, who according to his faculty page "studies the relationship between sexuality, social interaction, and the city" and researches how people "conceive of and manage the 'sexual' in our social worlds," asked if drag was so "niche" and "unimportant" then "why are politicians and commentators so adamant about its censorship?"
But a reading of the state bills show they do not ban drag shows. Texas' bill merely classifies drag shows as "sexually oriented businesses," while the other states' prohibit minors from attending them.
MORE: Tennessee Tech theater group hosts Christianity-mocking drag show
MORE: Why are drag queens in our schools?
IMAGES: CREATISTA/Shutterstock.com; Princeton U. screencap
Like The College Fix on Facebook / Follow us on Twitter