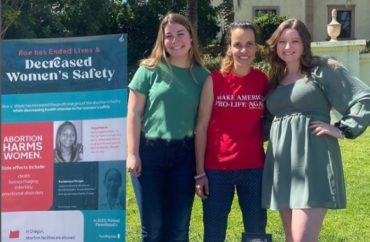 Three ideas to deter colleges from helping students abort their babies 
The reversal of Roe v. Wade means that the battles over abortion will now primarily be focused at the state level. Pro-life legislators must be hawkeyed and take strong action to stop universities from facilitating student abortions. At the same time, legislators should push universities to support families.
First, legislators should use the power of the purse strings to stop universities from helping students kill their babies. Riders should be added to all budget legislation for public universities that prohibit those schools from giving travel money for students to leave the state for abortions.
This will be particularly important in places like Missouri and Indiana that border pro-abortion states that have explicitly stated a desire to have women travel for the purpose of snuffing out a human life.
Second, legislators should reduce the profit motive for abortions by barring universities from using fetal tissue from aborted babies in research. Pennsylvania Republicans are working on this, as the University of Pittsburgh currently sells aborted fetal tissue, even though it's not necessary for research.
Third, legislators should send funds to pregnancy resource centers near college campuses. I am skeptical of establishing them on campus, because of the likelihood they could be subverted to push a liberal agenda or be hamstrung by bureaucracy. Instead, money should be sent to centers with a proven track record of helping families in need.
There other ways legislators can fight against abortion on college campuses, and plenty of work that students can do too, but these are some ideas right off the bat to consider.
Now let's continue to work to abolish abortion.
MORE: University of Minnesota socialist group leads pro-abortion protests
IMAGE: Jordan Brittain/Instagram
Like The College Fix on Facebook / Follow us on Twitter