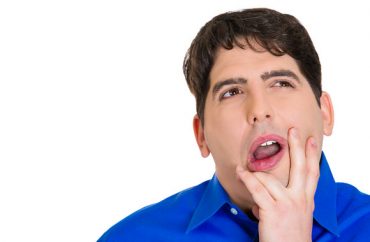 How does an academic whose research is "guided by decolonizing and feminist studies, mapping the circulation of psy within politics of terror and experimenting with participatory and creative methodologies" explain the March mass shooting in New Zealand?
It was not the act of a bigoted, deranged individual, but rather the "product of a neocolonial state."
So says the University of East London's Rachel Jane Liebert, who holds a PhD in "critical psychology" from CUNY. Currently a lecturer in clinical and community psychology who's also taught sociology, gender studies, and disciplinary studies, Liebert tells FairPlanet that while getting her doctorate in the Big Apple, she was "heavily involved in activism and community work," and it's also "where [she] got an important schooling in whiteness and anti-racism work." Shocker.
For Liebert, all whites are (white) supremacists because white supremacy is the "social structure that [whites] are all socialised by." She also invokes Robin DiAngelo's "white fragility" mantra by noting whiteness is "an experience of ignorance," and one of "being covered in lube" because Caucasians can easily "slip through social structures" and move about "more easily."
It also means they need to be made to feel uncomfortable … so as to face their "complicity" with whiteness.
[…] the lube kind of gets in their eyes and stops them seeing, and makes them ignorant. And ignorance itself is a very well documented tactic of colonisation. The Guardian even published an article on the discovery of 9,000 documents on the subject. And what was alarming was the response to this discovery was almost non-existent.

If you can make white people see that we don't know, and this unknowing wasn't our fault until now, but it is now our responsibility to learn…guilt becomes a driving force if we allow ourselves to feel these uncomfortable feelings. My process is to step into this explicitly uncomfortable place of constantly engaging my own complicity. …

Let's talk about privilege. Aren't we essentially asking white folk to give up privilege they have enjoyed for so long? What is the argument for that?

Part of it about reorienting people's ideas about power. It's a zero-sum game, where if one person has more, another has less. White people often say things to me like, hierarchy is natural… that competition is inevitable. These ideas come out of Darwinism, these debunked evolutionary theories that people have climbed onto because it helps justify this unequal, unjust world. I love that the recurring theme to social movements is there's no justice for anyone unless there's justice for all, no peace for anyone unless there's peace for all.
Virtue signaling to the Nth degree, Liebert says ceding (white) privilege is "refusing to participate in a violent system." For her personally, this means stuff like "boycotting default white-only spaces" … like refusing to have drinks with "powerful white colleagues."
"While I still firmly believe that I'm not and actually never can be fully 'woke'," the lecturer says, "I feel like I have a much better sense of how white supremacy, history and power work these days, not to mention that I've now got friendships with people from a much wider range of backgrounds/lives, which has just made my life and thinking so much more interesting and rich!"
How incredibly powerful.
MORE: Professor investigated after writing pro-colonialism article cleared
MORE: Students, upset over 'colonialism,' demand College of Liberation
IMAGE: pathdoc / Shutterstock.com
Like The College Fix on Facebook / Follow us on Twitter