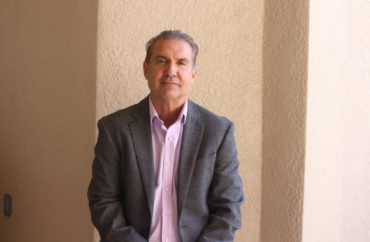 A University of Central Florida professor who was fired after tweeting about black privilege — then reinstated after an arbitrator ruled in his favor — has sued his employer.
Professor Charles Negy's lawsuit against UCF alleges university leaders violated his First Amendment rights, and also includes claims of negligence, intentional infliction of emotional distress and abuse of process.
The lawsuit comes 10 months after an arbitrator ruled the public university must give Negy his job back with back pay and benefits.
A spokesman for the University of Central Florida, Mark Schlueb, did not respond to two emails over the last four days seeking comment.
Negy, who returned to the classroom this fall semester, told The College Fix he filed the lawsuit because he wanted "to take a very strong stance in support of academic freedom and freedom of speech for university professors and students."
He said if he wins he hopes it sends a message to "university administrators that they cannot flippantly fire professors just because professors do not conform to any ideology they happen to be pushing on campus, especially such a divisive and unconstitutional ideology such as critical race theory and DEI."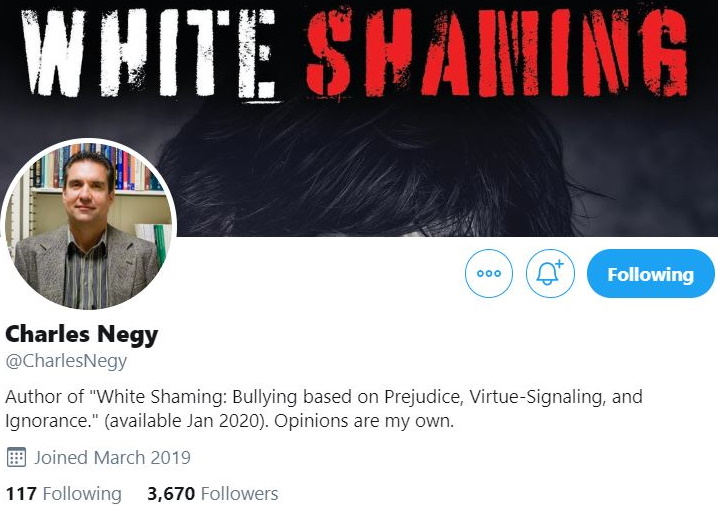 Negy, an associate professor of psychology, made headlines in the wake of George Floyd's May 2020 death after he tweeted: "Black privilege is real: Besides affirm. action, special scholarships and other set asides, being shielded from legitimate criticism is a privilege."
He also tweeted: "Sincere question: If Afr. Americans as a group, had the same behavioral profile as Asian Americans (on average, performing the best academically, having the highest income, committing the lowest crime, etc.), would we still be proclaiming 'systematic racism' exists?"
He has since deleted the tweets, but a petition demanding he be fired had garnered nearly 35,000 signatures and protesters even targeted him at his home.
After that, university leadership denounced Negy in emails to students and solicited complaints that culminated in the 22-year veteran educator's firing.
"As a result of this sudden loss of income, Negy — who is the sole caretaker of his mentally and physically disabled brother — was forced to sell his home and move in with a relative," the lawsuit states.
Although he was awarded back pay through the arbitration, the lawsuit alleges "the award cannot compensate Negy for the massive loss he incurred on the sale of his home; for the out-of-pocket medical expenses he faced after UCF's destruction of his life led him to be diagnosed with anxiety and depression; or for the severe emotional distress he suffered for nearly two years at the hands of UCF administrators who, because they disliked his political views, treated him as less than human."
The lawsuit also points out that because the arbitrator concluded the university had violated the collective bargaining agreement by denying Negy a six months' termination notice, the arbitrator "did not reach the second question of whether Negy was actually responsible for the misconduct of which UCF accused him."
"He noted, however, that Negy's case raised issues such as 'effective use of protected free speech texts' and 'announcement preinvestigation that Dr. Negy was a pariah in the view of the administration.'"
Chad Binette, assistant vice president of UCF communications, told The College Fix in May 2022 after the arbitrator's ruling that the university supports professors' right to academic freedom and free speech, adding "we encourage the expression of diverse points of view in a civil manner."
"At the same time, we expect that faculty and staff members have a responsibility to not impose their personal beliefs on students, and we do not tolerate discrimination against any member of our campus community," Binette said.
"UCF stands by the actions taken following a thorough investigation that found repeated misconduct in Professor Negy's classroom, including imposing his views about religion, sex and race. However, we are obligated to follow the arbitrator's ruling."
Negy has told The College Fix in previous interviews that the situation is especially ironic because he was a "diversity hire" — he's gay and half-Hispanic. But neither community has come to his defense amid the turmoil, he said.
"You know how black people treat Larry Elder? Same phenomenon," Negy said. "That's why they are the joke — they are into inclusivity, and they are the most exclusive of all."
MORE: 'It was a witch hunt': After 22-year career, this professor was fired after controversial tweets. He's fighting back.
Like The College Fix on Facebook / Follow us on Twitter