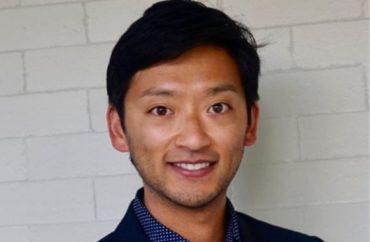 What happens if someone's testicles are removed? This professor wants to know
A professor at the University of Colorado School of Medicine is actively recruiting 30 gender-dysphoric males to participate in a National Institutes of Health study on the benefits and consequences of testicle removal, also called an orchiectomy.
Endocrinologist Sean Iwamoto is chief investigator of the study titled "The effects of orchiectomy and age on vascular and metabolic health in older versus younger transgender women."
The National Institutes of Health media office did not respond to requests for comments on the possible results and consequences of the study sent in the past several weeks by The College Fix.
"Transgender women" refers to men who suffer from gender identity disorders and claim to be female. Orchiectomies are typically used for patients with testicular and prostate cancer.
Dr. Iwamoto did not respond to three emailed requests from The Fix on the possible consequences and uses of the study, if he believes men can become women, and if he would provide his definition of a "woman."
He is a member of the medical school's Integrated Transgender Program.
The abstract and his past research shows he is sympathetic to transgenderism. He argued the study will lead to a "[b]etter understanding [of the] acute and chronic effects of gender-affirming hormone therapy and gender-affirming surgery in older and younger transgender adults."
MORE: Trans grad student wants hormones available like 'Skittles'
This will "increase our confidence that these life-saving treatments provide maximal physical and mental health benefits and minimal risks, particularly related to cardiovascular disease," according to a research description posted on his faculty profile.
"The global aim of this study is to characterize cardiometabolic risk in trans women before and after orchiectomy. … This knowledge may lead to new approaches to prevent cardiovascular disease in trans women as well as all people regardless of gender identity," according to the study's summary on the recruitment page for test subjects.
"Gender-affirming surgeries in older ['transgender and gender diverse'] patients have become increasingly common and will only become more so in the future," he wrote in another paper this year.
"Therefore, we should continue to utilize the most well-vetted best practice guidelines to optimize perioperative care, but also develop guidelines specific to gender-affirming surgery."
Research that seeks or claims to find benefits to injecting individuals with puberty blockers or removing healthy body parts has been criticized for lacking scientific soundness.
For example, University of Washington media officials knowingly kept quiet on a flawed study that claimed that injecting children with off-label puberty blockers benefited their health, as previously reported by The Fix.
Colorado State University medical ethicist Moti Gorin has also raised concerns about the medical guidelines pushed by groups including the American Academy of Pediatrics.
The guidelines, which promote transgender drugs and surgeries — even on minors — are "not based on systematic reviews of the benefits of these treatments," Professor Gorin wrote.
Many European health agencies have urged caution when it comes to the treatment of gender-dysphoric youth, Gorin noted. Sweden, Finland and the United Kingdom all now recommend counseling and therapy instead of drugs and surgeries.
"Given the vulnerability of youths with gender dysphoria, inconsistencies in clinical guidance for treating these patients are both ethically concerning and medically consequential," Gorin wrote.
MORE: Academics receive $297 million in NIH funds for racism and health studies
IMAGE: CUAnschutz.edu
Like The College Fix on Facebook / Follow us on Twitter