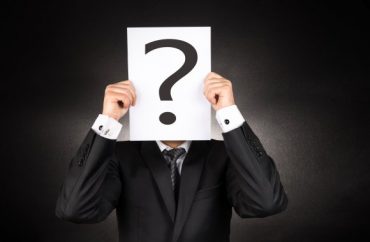 Binghamton University engineering Professor Victor Skormin has been roundly condemned by his campus community after his quip to the campus chapter of the National Society of Black Engineers didn't go over too well.
It all started when the NSBE club recently sent out a mass email about their planned fundraiser at a local steakhouse. Professor Skormin replied back to all, saying: "Please let me know about a dinner of the National Society of White Engineers. Thank you."
His reply has since been denounced by students, administrators and peers alike.
Douglas Summerville, chair of the electrical engineering department, stated that the "language that appeared in that email is contrary to the values of the department and would never be tolerated in any department venue" in a response to the email chain, the Pipe Dream campus newspaper reports.
Binghamton University President Harvey Stenger also decried the email, reports WBNG News, saying in a statement that "this is neither the level of professionalism that we expect from members of the Binghamton University community nor is it compatible with the University's commitment to diversity and inclusion. We support the mission of the students and faculty active in the National Society of Black Engineers and recognize the important contributions they make to the University, their disciplines, and our society. We condemn his commentary and hope that he understands the pain that he has caused."
Skormin has since apologized to the campus community, WBNG News reported. He sent out an email which stated:
"In my long tenure at Binghamton University, I always enjoy talking to students encouraging them to excel in their education and careers. I always emphasize my belief that all people have relevance in this world and deserve the best chance at opportunities. As the subject I teach is not an easy one, I often make funny and sarcastic statements, helping students to 'recharge' their attention mechanisms. People who know me personally, can testify that such statements are never offensive, sometimes funny, and the most important, do enhance the learning experience. Unfortunately, in a recent email, this was not done in the best judgment. I left room for the misinterpretation of the statement, and consequently the statement was grossly misplaced. I did not intend to offend any of my past, present or future student recipients, nor any of my colleagues. Please rest assured that the impact of the message did not reflect my intent. To any and all who have been in receipt of the email, please accept my personal and professional apologies."
Meanwhile, the campus newspaper reported that Skormin leans conservative and "is known for intermittently discussing his conservative values in class, particularly on issues like President Donald Trump and minorities in the United States."
MORE: University cancels play accused of criticizing Black Lives Matter
IMAGE: Shutterstock
Like The College Fix on Facebook / Follow us on Twitter