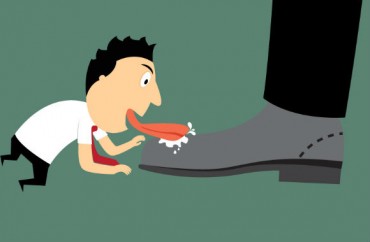 Fraternities and sororities have an image problem these days. It seems every time one of them does something it's either "cultural appropriation," "insensitive," or "racist."
This isn't to absolve frats and sororities of all their stupid and boorish behavior; believe me, there's plenty of examples. (Disclosure: I never joined a fraternity mainly due to that very perception.) But in today's hyper-sensitive politically correct campus climate, Greek life won't catch a break.
Consider what happened recently at the University of Michigan: The alpha Kappa Delta Phi sorority was engaged in a fun "bonding" and "team-building" activity which involved balloons and the popping thereof. But uh oh — nearby a vigil was being held for the victims of the New Zealand mosque shootings.
The sound of the balloons popping and the (presumably playful) screams of the sorority sisters ended up causing an active shooter alert, and with the vigil around the corner … well, hoooo boy.
UM President Mark Schlissel sent out an apologetic campus-wide email in which he said "[m]embers of our community experienced vulnerability and distress in the moments during the incident and long afterward. It is heartbreaking that we live in a world where violence and the possibility of violence too often leaves individuals and groups of different backgrounds feeling targeted."
That was only the beginning. Hallemah Aqel, a UM student who helped to organize the vigil, penned a lengthy piece in The Michigan Daily titled "March 16th: A joke to some, a nightmare to me." In it she blasts the "many individuals" at UM who "joked," "ignored" and "failed to acknowledge" not only the New Zealand attacks but "the Saturday incident and [its] traumatic effects on individuals in the community," meaning Muslims present at the vigil. Aqel was certainly one of these folks judging by her first-person narrative which reads like a horror film script.
MORE: University apologizes for showing white guys dressed as tacos
As the Palestinian-American founder of the UM Islamophobia Working Group, Aqel also neatly wove in the progressive PC theme surrounding her mideast connection: "The [next vigil] speaker discusses the nature of violence against Palestinians in Palestine and how it is similar to acts of white supremacy in the world."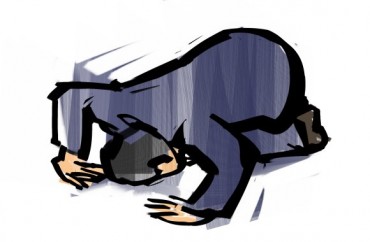 Not to be outdone, Michigan in Color Senior Editor Maya Mokh took to the Daily to denounce the "VERY poorly timed 'balloon popping and screaming' incident" and to note that with the "increasing[ly] hateful, racist, and Islamophobic rhetoric, perpetuated by our president and government officials and longstanding within our structures and institutions" the campus reaction certainly was not "far fetched."
Mokh goes on to chastise those making jokes and/or "insensitive remarks" about the situation because hey — the "painful reality [is] that Muslims and many PoC are not safe in this world"!!
Alas, the alpha Kappa Delta Phi sisters acquiesced to the social pressure and issued a groveling apology in the Daily:
We are truly sorry to everyone who feared for their lives and had to experience the traumatic events of that day, especially to our fellow Muslim students and all those who were present at the New Zealand Mosques Solidarity Vigil. It is unacceptable to merely pass off our actions as a poorly timed coincidence. To do so would be to ignore the politically-charged atmosphere that day and the many serious events on campus that preceded the false alarm. Failure to acknowledge these circumstances would only further enable us to benefit from the privilege that comes with a lack of understanding about the real dangers and fears that many of our fellow peers, students of color and Muslim students live with on a day to day basis.
The apology gets better — the sisters note they need to "educate [them]selves about Islamophobia [and] white supremacy" and are committed "to standing together in solidarity with [their] fellow Muslim students and marginalized communities" by having "necessary conversations" and "taking the right steps towards being more cognizant of [their] actions."
If ever there was a perfect example of how preposterously ridiculous identity politics affects even the most innocent of activities, this is it. You were popping balloons and having fun, alpha Kappa Delta Phi sisters. You should have said only one thing in your apology: "We are very sorry our activities resulted in a shooter alert. We certainly did not anticipate that."
Never give in to the perpetually aggrieved, identity politics-worshiping left. Never.
MORE: Library assoc. apologizes for 'cultural appropriation and colonialism'
IMAGE: Artit Fongfung / Shutterstock.com
Like The College Fix on Facebook / Follow us on Twitter