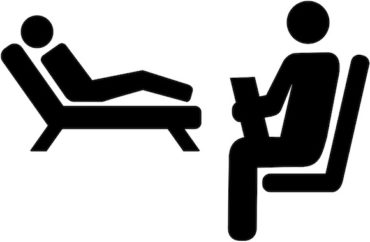 In the ever-continuing quest to create new jargon for the "anti-racism" and "whiteness" realm, a professor from the University of Georgia says white teachers need to get some anti-racist therapy.
To her credit, Bettina Love, a professor of educational theory and practice, at least knows teachers' plates are already ridiculously full. Nevertheless, Love says though it "may sound counterproductive" to ask (require) teachers to engage in anti-racist practices, educators need to know that "their students' traumas are a direct result of oppressive systems and ideologies."
"Teachers' work lives," she continues, "will not improve until educators enter the fight for equity." Though factors like small class sizes surely help make teachers' jobs easier, "for the long term […] the most important step is active anti-racism," she adds.
And how do educators become "active anti-racists"? By hiring folks like Love to teach them, of course!
Teachers need more professional development for understanding inequality in order to confront it. But teachers of all backgrounds also need healing because they are trying to fight the biggest problems in this country one student at a time, with little to no emotional support. Yes, educators who are people of color feel the ever-present pain, weight, and torment of racism and need therapy, too, but White teachers have a different task: Many must first win the fight regarding racism within themselves.
Professor Love contends this needed therapy should include Cheryl Matias' "White emotionalities" and Robin DiAngelo's "White fragility." And, naturally, therapy must be on-going … which makes perfect sense when you consider folks like DiAngelo can rake in a cool five figures for a two-hour confab. This is more than a "median black household makes in three months," by the way.
(Interestingly, too, DiAngelo — who's white — believes there are too many whites in the teaching profession.)
In a Bernie Sanders-esque fashion, Love notes teachers should get therapy "free of charge," yet says "we need school therapists and counselors who are trained to help White educators and students process their emotions and their fragility." Will these therapists and counselors work for free? Of course not. Who will pay them? You, the taxpayer.
Read through Love's piece carefully. Make note that she says a lot, yet so little. There's a lot of flowery language, but not much in the concrete solution department. Unfortunately, this is not atypical of critical theorists (Love's work "is informed by critical pedagogy, critical race theory, and Black feminism").
There's also no room for disagreement with critical theorists. Given that their substance is sorely lacking, CTs can rebut and refute any challenge … even to the point where they rebut and refute themselves (and not even know it). Nevertheless, if you ever happen to find yourself in a "therapy" session or workshop led by someone like Love or DiAngelo, please do indeed challenge them — and stick to your guns. You'll likely deal with boos, complaints, and even epithets, but in the end you'll make them look foolish to any reasonably objective observer.
MORE: Psychoanalyst: Whiteness is a 'voracious, perverse parasitic-like condition'
MORE: Educators work to combat racism, whiteness in math
IMAGE: Miceking / Shutterstock.com
Like The College Fix on Facebook / Follow us on Twitter