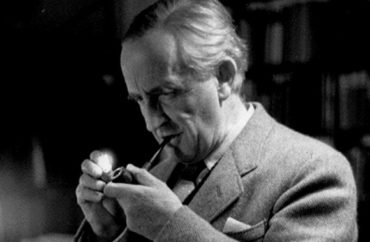 UChicago scholar criticizes downplaying of religious influence on literature
There is an "alt-right religious crusade" to appropriate the works of "Lord of the Rings" author J.R.R. Tolkien, according to a Texas professor.
Texas A&M-Commerce professor Robin Reid plans to present a paper titled "J.R.R. Tolkien, Culture Warrior: The Alt-Right Religious Crusade's Appropriation of 'Tolkien'" at the 2022 Oxonmoot conference put on by the Tolkien Society September 1 through September 4.
Reid could not be reached for comment by The College Fix via email. The Fix reached out for more information on what she would discuss and a definition of "alt-right" and "religious crusade."
She previously presented on this topic in April 2022, along with other papers by researchers at Tolkien Studies VIII. One person presented a paper called "The mythology of Middle Earth and the theological roots of whiteness."
She also gave a presentation at the Tolkien Society in July 2021 called "Queer Atheists, Agnostics, and Animists, Oh, My."
Other topics at that event included "transgender realities' in the Lord of the Rings and "Destabilizing Cishetero Amatonormativity in the Works of Tolkien."
MORE: U.K. university adds trigger warnings to Harry Potter
A Tolkien scholar shared her concerns with trying to remove religion from the works of the British author, a Catholic.
"Given that all we have is her title, it is hard to be specific about what Professor Reid means by 'alt-right' and 'religious crusade,' but the neutral version of those terms would simply be 'Christian,'" Professor Rachel Brown told The College Fix via email. "I find the concept of 'appropriation' nonsensical, except in a strictly legal sense. We have laws about intellectual property, including copyright on published books, but the whole point of a living culture is to be appropriated and enjoyed."
Brown, who teaches courses on Tolkien at the University of Chicago, said that "[if] Professor Reid is objecting to Christians taking joy in Tolkien's stories, then she is doubtless aware of how Christians feel about the way in which she reads, for example, the stories of the Scriptures, on which Tolkien modeled so much of his sub-creation."
"Christian stories are constantly appropriated in an attempt to make them fit the mores and temptations of the world," the University of Chicago professor said. "Satan cannot create any more than Morgoth could; all he can do is play discord to the Creator's themes."
Broadly speaking, the works of Tolkien have caused problems of academics, Brown told The Fix.
"Tolkien's works have proven a challenge to the Academy, given on the one hand their popular appeal and on the other their deep roots in Christian story-telling (fairy stories) and liturgy," she said. "Both fairy stories and liturgy are embarrassing to most secular academics, and yet even secular academics are drawn to the magic of Tolkien's sub-creation—almost as if they long for that transcendence they would otherwise deny."
MORE: Lit professors witness a profession in decline
IMAGE: BBC
Like The College Fix on Facebook / Follow us on Twitter