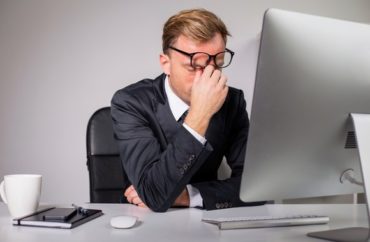 Scientific American strikes again
A pair of anthropology professors claim in a recent edition of Scientific American that the "inequity between male and female athletes" is not due to "inherent biological differences" but of "biases in how they are treated in sports."
The statement, by Professors Cara Ocobock (Notre Dame) and Sarah Lacy (U. Delaware), is used to support their challenge to the notion that men "evolved to hunt" while women stayed behind to tend to "domestic" affairs.
"Mounting evidence from exercise science indicates that women are physiologically better suited than men to endurance efforts such as running marathons," the authors write. "This advantage bears on questions about hunting because a prominent hypothesis contends that early humans are thought to have pursued prey on foot over long distances until the animals were exhausted."
The seeming contradiction notwithstanding, Ocobock and Lacy also plainly concede that "from a biological standpoint there are undeniable differences between females and males" when looking at averages.
To further muddy the waters, the authors remind readers that
[f]or the purpose of describing anatomical and physiological evidence, most of the literature uses "female" and "male," so we use those words here when discussing the results of such studies. For ethnographic and archaeological evidence, we are attempting to reconstruct social roles, for which the terms "woman" and "man" are usually used. Unfortunately, both these word sets assume a binary, which does not exist biologically, psychologically or socially. Sex and gender both exist as a spectrum, but when citing the work of others, it is difficult to add that nuance.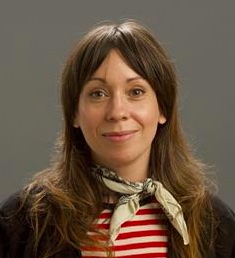 The "fixation on male superiority," the authors say, has persisted in academia and the general culture. For example, Ocobock and Lacy (pictured) note how a Japanese academic allegedly ignored his own evidence in order to show that males were superior, and how a female runner was "physically pushed" out of 1967 Boston Marathon despite there being no rules against women competing at the time.
MORE: Princeton gender studies course affirms only women can give birth
The authors contend hunting was a mixed bag in terms of sex/gender up until about 10,000 years ago — when the development of agriculture "led to rigid gendered roles and economic inequality."
The professors' claims are similar to those of the University of British Columbia's Michela Musto, who a year ago in The Atlantic said "society's routine separation of the sexes for sporting events is 'backwards."
"Part of the reason why we have this belief that boys are inherently stronger than girls, and even the fact that we believe that gender is a binary, is because of sport itself, not the other way around," Musto claimed.
Of late, anthropology has been dealing with activists who want to do away with sex/gender and race labels for human remains. Earlier this year, a University of Pittsburgh professor was met with laughter after saying he wouldn't be able to determine if human bones belonged to a male or female a century from now.
Most recently, the American Anthropological Association and the Canadian Anthropology Society canceled an all-female panel which defended the use of biological sex as a "necessary analytic category."
Scientific American has had its own issues. It was accused of "targeting" a scholar whose article on gender dysphoria was retracted by a scientific journal (it claimed "evidence undermines" the topic but provided none); in an attempt to prove sex/gender isn't binary, the magazine's editor-in-chief in May falsely claimed birds have four sexes; and perhaps most hilariously, it published an an English literature major's 2021 piece which actually lended credence to the now-classic "conceptual penis" hoax.
According to her faculty page, Ocobock's research deals with "the intersection of metabolic physiology, evolution, culture, and behavior" such as "the impact of social networks on powerlifting performance."
Lacy's expertise lies in early humans' oral health as well as "sex and gender in the Paleolithic." While a professor at the University of Missouri, St. Louis in early 2017, Lacy told anti-Donald Trump protesters that students were "afraid of a president who views us as exploitable commodities at best and as sex objects and criminals at worst."
"His inauguration today was the pulling off of the mask of who has control of our government for decades — millionaires and billionaires," she said.
MORE: Editor of science website goes out on limb: uses 'female,' explains gender differences!
IMAGES: Kaspars Grinvalds/Shutterstock.com; U. Delaware
Like The College Fix on Facebook / Follow us on Twitter