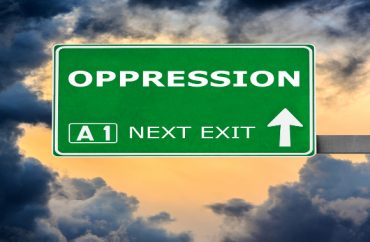 A pair of professors in the criminology field have chimed in to allege the riots and looting seen in Chicago last week were "a long time coming."
According to NBC News, more than 100 were arrested and and dozen police officers injured in the chaos which followed a police shooting on Monday.
Cops had fired back at a suspect who shot at them while fleeing. The suspect was injured.
Locals took advantage, using misinformation about the incident (including that the victim was a teen) to loot stores in "the city's upscale shopping districts."
VIDEO: Shortly before daylight, the scene at the Apple store in downtown #Chicago as looters strip premises. pic.twitter.com/jnqSviAlnd #BLM 🇨🇳 #JoeBiden 🇨🇳 #Trump2020 🇺🇸

— Sam Pye (@freddie1999) August 10, 2020
The University of Illinois at Chicago's David Stovall, whose interests include critical race theory and the "intersection of race, place and school," claimed the riots "sent a clear message."
"This put everybody on notice that folks have had enough," the professor said. "They are saying this is what it means to be poor, hungry and fed up, and if we're really not ready to address the foundational issue of housing, health care and employment, this is what we're going to do."
Stovall added the looting "was no doubt a long time coming."
Sharing this view is Jennifer Cobbina of Michigan State University. She said the rioting and looting "are expressions of pent-up anger and […] symptomatic of systemic societal problems" and a means to "have […] grievances heard and to resist a system that oppresses."
Interestingly, the title of one of Cobbina's books utilizes a well-known phrase … which was determined to be a fiction: "Hands Up, Don't Shoot: Why the Protests in Ferguson and Baltimore Matter, and How They Changed America."
Despite the misinformation [of the police shooting], the uprising is still a commentary on what it means to exist in an over-policed state, Stovall added. "These folks are frustrated to the point that anything put forward by police is unbelievable because of the history that the police department has had in those particular neighborhoods."

But other experts argue that there was no political intent and the looting was an opportunistic ploy to commit crimes in the shadow of a genuine movement.

"This was a coordinated move by people who knew they could move with impunity in large numbers," said Wesley Skogan, professor emeritus at the Institute for Policy Research at Northwestern University.

"Protests don't happen in the middle of the night. They happen in the day when there are cameras around to capture them," he said. "That was clearly not happening here."
Stovall said people need to "really understand what it means to live in [the rioters'] conditions in perpetuity." He claimed the looters are not "just a bunch of bad people conspiring to do bad things."
MORE: Profs worry about environmental effects of tear gas use during riots
MORE: Prof posts detailed instructions on how to topple obelisks during riots
IMAGE: Shutterstock.com
Like The College Fix on Facebook / Follow us on Twitter